Games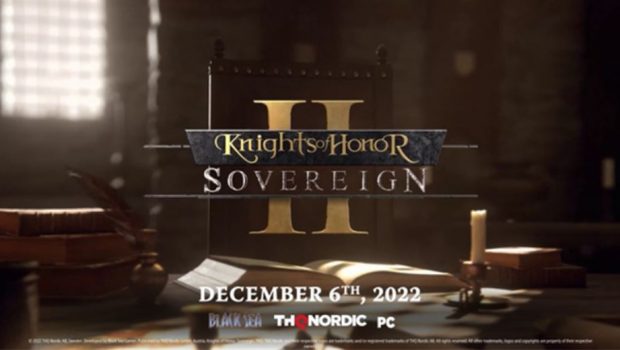 Published on December 2nd, 2022 | by Adrian Gunning
Medieval Multiplayer Mayhem: Knights of Honor II Shows PvP and Co-Op Matches in New Trailer
Less than one week to go, Sovereigns! Knights of Honor II: Sovereign is launching on December 6th, 2022 (December 7th, 2022 AEDT), and now it's time to shed light on the multiplayer part of the game. Lead your chosen medieval realm to honour and glory with up to 6 players – each one controlling its own kingdom, caliphate, duchy, or republic. It's up to you to either play against each other or cooperate, forming alliances or betraying your friends at just the right moment…
Knights of Honor II: Sovereign allows you to play for dozens of hours in a single game in the sandbox mode – or speed things up a little in multiplayer, choosing from one of five game modes:
First Blood: Eliminate another player by conquering all of their provinces.
Peasants Rush: A brutal battle for territorial control. The first team or player to expand their territories to a selected number of provinces and establish control over them wins.
Destroy Kingdom: You must defeat a randomly selected kingdom, as well as being the one to strike the final blow.
Greedy King: Become the wealthiest sovereign by filling your kingdom's treasury quickly – by any means necessary.
War for Goods: The most masterful mode, requiring conquest to gain rare resources from other empires, as well as economic development to construct buildings and forge upgrades. The goal of this mode is to provide a set number of unique goods for your kingdom.
Knights of Honor II: Sovereign is launching on PC on December 6th, 2022 (December 7th, 2022 AEDT).