Films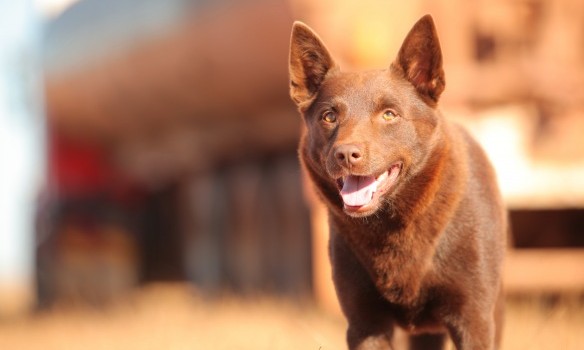 Published on May 19th, 2015 | by Damien Straker
The legend of Red Dog returns in coming of age tale 'BLUE DOG' – Media Release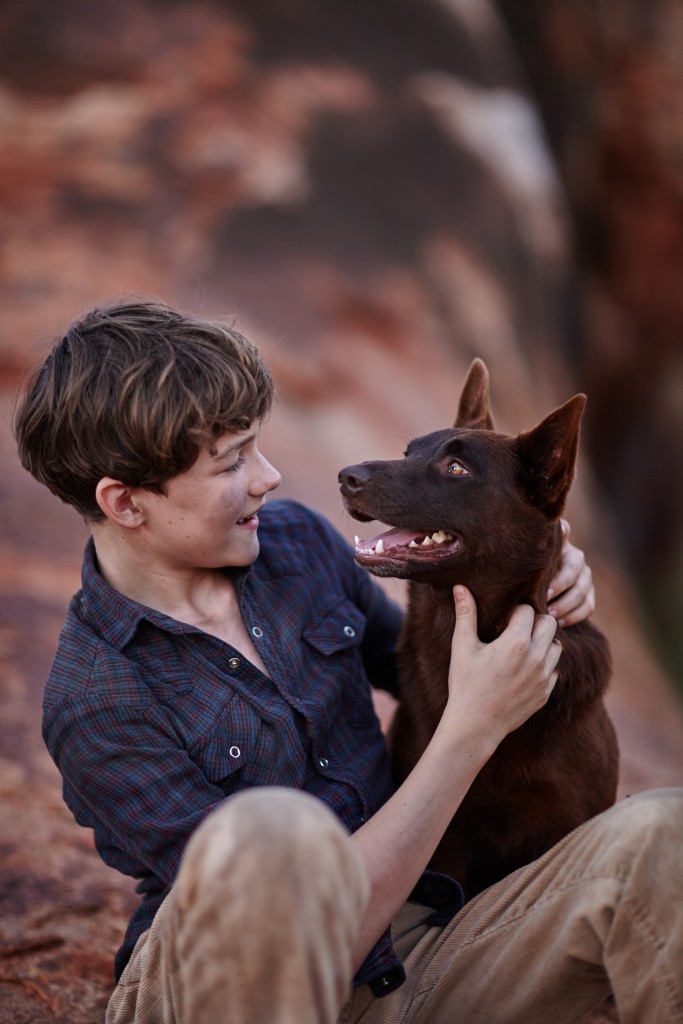 Production has begun on BLUE DOG in the Pilbara, Western Australia from the same team behind RED DOG with Kriv Stenders back at the director's helm, screenplay by Daniel Taplitz and Nelson Woss producing.
Joining the canine 'BLUE DOG' are distinguished Australian actors Bryan Brown (Australia, Beautiful Kate), John Jarratt (Wolf Creek), newcomer Levi Miller (Pan, Terra Nova) and UK actor Jason Isaacs (Fury, Harry Potter, Black Hawk Down).
BLUE DOG is a family film set in outback Australia in the late 1960s and is the story of a young boy named Mick (Levi Miller) and his dog. Growing up on a cattle station in the Pilbara, a grand and enormous landscape absolutely in the middle of nowhere, Mick prepares himself for a life of dull hardship but instead finds adventure and friendship with a scrappy, one-of-a-kind pup that will change his life forever. BLUE DOG is set to release in Australia in 2016.
"It's such a thrill and a privilege to be able to return to the much loved story world of RED DOG. Daniel Taplitz has written a beautifully heart-warming screenplay that is both an origin story and a stand alone movie in own right. Along with an amazing cast, a tried and trusted crew and one incredible dog I feel very blessed and simply can't wait to share the result with audiences next year," said Kriv Stenders.
Nelson Woss added,  "It's terrific to be back in the Pilbara region where the local communities were so supportive of the first RED DOG film.  BLUE DOG will take audiences on another iconic, fun, uniquely Australian journey that will put the spotlight on a location known for mining, yet also rich with landscapes of mesmerising beauty and amazing local stories of myth and culture."
Roadshow Films distributed and executively produced the 2011 box office smash-hit RED DOG and will again distribute the film in Australia alongside Good Dog Distribution – a new distribution and sales entity. Roadshow Films' Executives Graham Burke and Joel Pearlman are executive producers on the film.
"RED DOG found a place in the hearts of all Australians in 2011 to become a box office smash and an instant family favourite. We are thrilled to be distributing the next chapter in this incredible canine adventure alongside producer Nelson Woss and returning director Kriv Stenders," said Joel Pearlman.
Director of photography Geoffrey Hall (Anzac Girls, RED DOG, Chopper), costume designer Anna Borghesi (Mao's Last Dancer, Pitch Black), production designer Sam Hobbs (The Kettering Incident, Beneath Hill 60), art director Emma Fletcher (The Turning) and composer Cezary Skubiszewski (The Sapphires) have all been signed to the production.
RED DOG won the inaugural AACTA Award for 'Best Film' in 2011 and is the highest selling Australian DVD of all time.
BLUE DOG is proudly supported by the following stakeholders; Rio Tinto, Woodside, ScreenWest, Pilbara Development Commission, Raw Hire, Steel Blue Boots, ABC, Ngarluma Aboriginal Corporation (NAC), Ngarluma Yindjibarndi Foundation (NYFL) & Film Victoria.
Blue Dog is financed with the assistance of principal investor Screen Australia. GOOD DOG Enterprises acknowledges the support of Screen Australia's Feature Enterprise Program.
Roadshow Films and GOOD DOG Distribution will sell the film worldwide.
Source: NIXCO Media Release