Games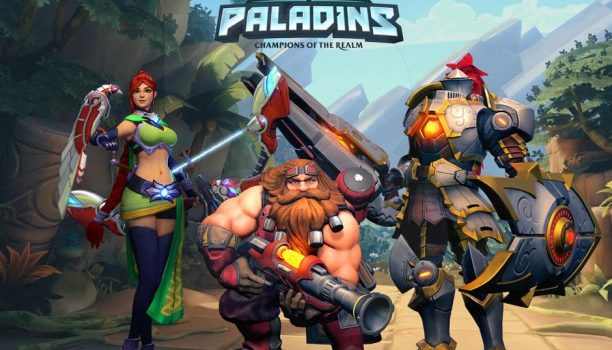 Published on March 15th, 2017 | by admin
Media Release: Paladins Officially Enters Closed Beta on Console
March 14, 2017 – Alpharetta, GA – Hi-Rez Studios announced that Paladins, the free-to-play fantasy team shooter, officially begins closed beta on Xbox One and PlayStation 4 today. After entering open beta on PC last September, Paladins quickly became Steam's most played new title of 2016 (based on average daily CCU), and surpassed 8 million downloads.
"Bringing Paladins to consoles has been a major goal for us since day one of development," said Todd Harris, Chief Operating Officer of Hi-Rez Studios. "There are very few free-to-play shooters on consoles, and we're pleased to introduce a team based FPS with deep customization and progression unlike any other game in the genre."
The Paladins Console Closed Beta launches with the Season 1 patch which includes:
22 champions
Champion customization via Legendaries, Card Deck Building, and in-match Items
3 Player Vs. Player modes: Siege, Payload, and Survival
A Co-Op Challenge mode against AI enemies; challenge changes every week
Competitive Ranked mode
Each activity that players engage in earns progression towards champion masteries as well as in-game content such as cosmetic items and card unlocks.
Paladins Console Wars
In order to celebrate Paladins' arrival on console, and to reward competitive players in Beta, Hi-Rez also announced a special Paladins "Console Wars" tournament, to be held at Dreamhack Valencia, on July 13-15, 2017. The Console Wars will feature the top Xbox One and PlayStation 4  teams from Europe and North America, competing against each other for ultimate bragging rights and the champion's share of a $50,000 prize pool. For players interested in testing their mettle against the best Paladins players in the world, details on the path to qualify for Dreamhack Valencia can be viewed at http://hrz.io/dreamhack2017.
"For too long console FPS competitors have been limited to either Xbox One or PS4 based upon publishing deals and exclusivity", said Todd Harris.  "With Paladins we want to break down that wall, and so these Console Wars LAN events will feature the best Xbox One team taking on the best PS4 team."
Players interested in jumping into the Paladins Console Closed Beta can sign up via the Paladins website or purchase the Founder's Pack for immediate access. The Paladins Founder's Pack grant's all current and future champions and, in celebration of the console closed beta, is currently 25% off.
For the all the latest Paladins updates visit www.paladins.com and follow the devs @Paladinsgame on Twitter.