Games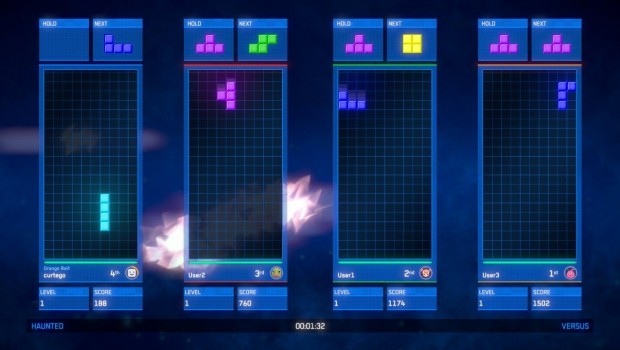 Published on June 11th, 2015 | by admin
TETRIS® ULTIMATE ADD-ON CONTENT NOW AVAILABLE ON XBOX ONE AND PLAYSTATION®4 SYSTEM
Sydney, Australia — June 11, 2015 — Today, Ubisoft® announced that the Tetris® Ultimate Challenge Pack is now available for download on Xbox One, the all-in-one games and entertainment system from Microsoft, and PlayStation®4 computer entertainment system.
The Challenge Pack contains three new modes that can be played solo or with friends for even more exciting ways to test one's resilience:
Time's Up – With only 30 seconds to spare, race against the clock and get rewarded with extra time when lines are cleared.
Landslide – The speed and amount of blocks increase as the game level increases, and carefully organised stacks are jeopardised when random Tetriminos appear in your Matrix every 10 turns.
Haunted – In this intense mode, the Tetriminos at the bottom of the Matrix become invisible as the game levels up.
Tetris Ultimate is the latest iteration of the world's most loved puzzle game and continues the franchise's iconic legacy by offering fun features, unique visuals and addictive gameplay for all ages.
For more information on Tetris Ultimate, please visit tetrisultimate.com.