Games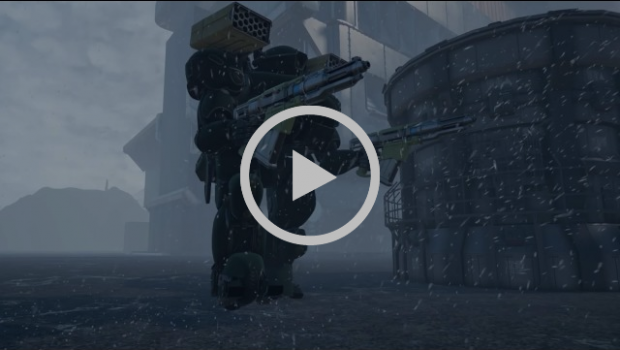 Published on December 9th, 2016 | by admin
Mech e-sports title Heavy Gear® Assault takes aim 
Titans fall as Stompy Bot Productions confirms release date for its benchmark-setting, UE4-powered mech shooter
New Brunswick, Canada – December 8, 2016 – Stompy Bot Productions (CSE: BOT) today confirmed that its award-winning Heavy Gear® Assault will be launching on December 15, 2016 for PC through Steam Early Access. Developed by MekTek Studios, Heavy Gear® Assault is a metal-grinding, heart-pounding, combination of fast-paced mech warfare, fuelled by corporate sponsors, on a distant alien planet known as Terra Nova.
The first mech sim to be built in Unreal Engine 4, Heavy Gear® Assault sets a new benchmark for the mech gaming scene, with a game made by and for true mech fans. The same fans behind the critically acclaimed MechWarrior4 MekPaks now bring the return of the cult mech franchise Heavy Gear, which began life as a tactical tabletop wargame and role-playing game in 1994, spawning an animated series and two video game incarnations, Heavy Gear (1997) and Heavy Gear II (1999).
The Steam release of Heavy Gear® Assault is a video gaming David & Goliath tale for developer MekTek Studios and publisher Stompy Bot, who originally looked to Kickstarter to fund its ambitious project back in 2013. It cancelled the campaign when it became clear that it would not be a success, but remained undeterred, beating the odds and finding support from loyal game fans, angel investors, and capital markets.
Vince McMullin, CEO and Producer, Stompy Bot, said: "Heavy Gear® Assault found great support through our communities who shared their love and passion for the Heavy Gear franchise. Stompy Bot's independence has enabled us to deliver an outstanding game, which is still closer to the characteristics of the mech genre than anyone has offered before. However, we're not resting on our laurels and will continue our relationship with the community during Early Access, as we want their feedback as we roll out new features."
Joe Kreiner, Epic Games' head of Unreal Engine licensing for the Americas, said: "As one of the first mech sims built with Unreal Engine 4, it's great to see Heavy Gear® Assault make its way into players' hands. This shows how a small team can use our tools to get ahead, realize their vision and ship a fun game."