Games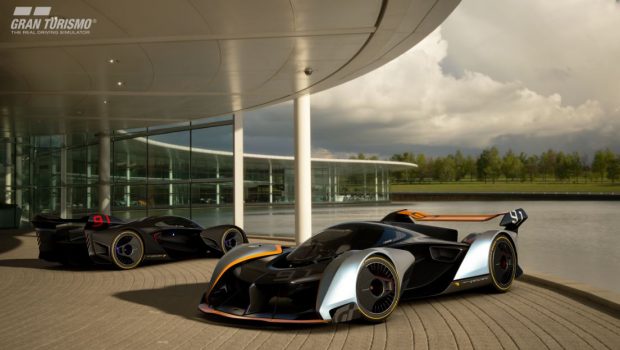 Published on September 21st, 2017 | by Admin
McLaren Ultimate Vision Gran Turismo to make exclusive debut in Gran Turismo Sport
McLaren Automotive and Polyphony Digital have today confirmed the breath-taking Ultimate Vision Gran Turismo will be available for racing in the upcoming PlayStation 4 exclusive, Gran Turismo Sport.
 The McLaren Ultimate Vision Gran Turismo was designed in response to a call from game creator, Kazunori Yamauchi, for vehicle manufacturers to design 'visionary GT cars' to compete in Gran Turismo Sport. Unburdened by production car constraints, the Ultimate Vision Gran Turismo represents the pinnacle of automotive design, with the McLaren team's design thinking and focus on technological excellence showcasing their commitment to putting the driver first.
Players will be able to take to the track in three liveries of the car: Performance, Ulterior and Noir. Designed exclusively for the game, the McLaren Ultimate Vision Gran Turismo will join real-life McLaren models such as the McLaren 650S Coupe and the 650S GT3.
For further information on the Ultimate Vision Gran Turismo, please refer to the media release below and attached. Hi-res imagery is also available to download here.
Gran Turismo Sport is available to pre-order now from both PlayStation Store and select retailers starting from $79.95 AUD, available exclusively on PlayStation 4.
For the latest PlayStation news, follow PlayStation Australia on Facebook, Twitter, YouTube and Instagram.