Games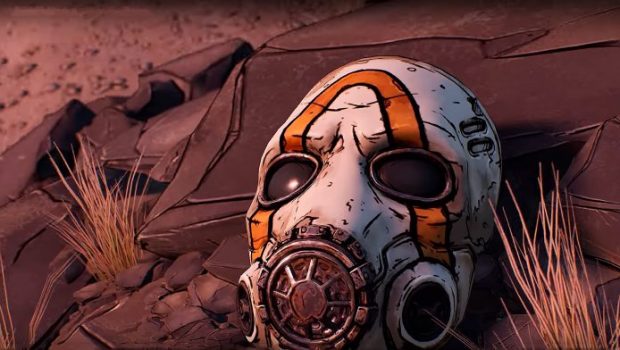 Published on April 4th, 2019 | by Admin
Mayhem is Coming September 13, 2019 with Worldwide Launch of Borderlands® 3
New story! New Vault Hunters! New bad guys! New planets! MORE GUNZZZ!
Pre-order the next game in the award-winning series from Gearbox Software and 2K today. Worldwide Gameplay Reveal Event livestream coming May 1.
Sydney, Australia April 3, 2019– Gearbox Software and 2K today announced that Borderlands® 3, the next installment in the critically acclaimed shooter-looter series, will launch worldwide on PlayStation 4, Xbox One and Windows PC on the Epic Games store September 13, 2019.
Borderlands 3 is a hilarious, story-driven, non-stop galactic thrill-ride, filled with colorful characters, epic enemies and boss fights, and literally billions of guns. In an all-new gameplay trailer released today, Gearbox and 2K show off the game's unique brand of explosive, irreverent mayhem. https://youtu.be/vuNhodd9kEw
"For the past several years, the team at Gearbox Software has been devoting every ounce of our passion, creativity and love into making Borderlands 3 the biggest, baddest and most ambitious Borderlands adventure we've ever made," said Gearbox Software President and CEO Randy Pitchford. "Borderlands 3 is being crafted not only as a love letter to fans of the series, but also as an ideal entry point for new players to jump-in alone or cooperatively, on or off-line, in the latest and greatest installment of the definitive best-in-class benchmark shooter-looter."
The franchise, which combines the exhilarating action of a first-person shooter with the rich progression and loot systems of a role-playing game, has sold-in more than 41 million units worldwide to date. The most popular title in the series – Borderlands 2 – still draws in more than one million unique monthly users more than six years after the game's initial release in 2012. (For more information, please see the Borderlands franchise fact sheet.
"Borderlands is one of the most recognized and celebrated franchises in gaming," said 2K President David Ismailer. "We're proud of the work and dedication of our partners at Gearbox, who are making a game that will not only reignite the millions of existing Borderlands fans but welcome a new generation of players into this beloved universe."
A Mayhem-Fueled Thrill Ride:
Blast through new worlds and enemies as one of four brand new Vault Hunters – the ultimate treasure-seeking badasses of the Borderlands, each with deep skill trees, abilities, and customization.
Play solo or join with friends to take on insane enemies, collect bazillions of guns and loads of loot, and save your home from the most ruthless cult leaders in the galaxy – the Calypso Twins.
For more details on the story, characters, gear, and everything else you'll find in Borderlands 3, tune in on May 1 for the extended Gameplay Reveal Event livestream. In the meantime, for more game info, see our Borderlands 3 fact sheet, for screenshots click here https://www.dropbox.com/sh/lkodpipm8956sq5/AADfX_WTKBUT5oNa3aRzDb_oa?dl=0
and artwork click here https://www.dropbox.com/sh/qxhtrimfb63znhm/AADCcEdraJQTF-wOJ5w-xFaua?dl=0
PC Gaming on Steroids in Collaboration with AMD and the Epic Games store:
Developed from the ground up with AMD, Borderlands 3 will take full advantage of the most powerful PC hardware available, and is optimized for top performance and incredible gaming experiences on AMD Radeon™ graphics cards and Ryzen™ CPUs.
At launch on September 13, Borderlands 3 will be available for PC exclusively through the Epic Games store. Borderlands 3 will be available on additional PC digital storefronts in April 2020.
"The PC gaming community has been an important part of the success of the Borderlands series, and we are excited to be partnering with Epic who recognize its worldwide popularity and share in our commitment to bring Borderlands 3 to this rapidly expanding audience," said Ismailer. "Our mission, in addition to delivering the most engaging and captivating entertainment experiences, is to embrace new distribution platforms that will contribute to our effort to grow the audience for Borderlands 3."
You Want Loot? You Got It
With multiple editions chalk full of digital bonus content and physical goodies, you can pick the loot-splosion that's right for you – and pre-orders are live now*!
*Please note there may be regional differences in content and availability – check local retailers for information
Borderlands 3 Standard Edition
The Borderlands 3 Standard Edition includes the base game.
Pre-order bonus: Gold weapon skins & weapon trinket
Borderlands 3 Deluxe Edition
The Borderlands 3 Deluxe Edition includes the base game, as well as bonus digital content:
Retro Cosmetic Pack: Vault Hunter head & skin, Echo Device skin, weapon skin;
Neon Cosmetic Pack: Vault Hunter head & skin, Echo Device skin, weapon trinket;
Gearbox Cosmetic Pack: weapon skin, weapon trinket;
Toy Box Weapon Pack: 2 Toy guns, Toy grenade mod, weapon trinket;
XP & Loot Drop Boost Mods;
Pre-order bonus: Gold weapon skins & weapon trinket.
Borderlands 3 Super Deluxe Edition
The Borderlands 3 Super Deluxe Edition includes all the bonus digital content and pre-order bonus of the Deluxe Edition PLUS the Borderlands 3 Season Pass, which includes:
Four (4) campaign DLC packs featuring new stories, missions and challenges;
Butt Stallion weapon skin, weapon trinket, and grenade mod.
Borderlands 3 Diamond Loot Chest Collector's Edition
Celebrate the return of the original shooter-looter with the Diamond Loot Chest Collector's Edition, a swag-splosion of collectibles digistructed straight from the worlds of Borderlands 3.
This edition includes the full game, season pass, and all bonus digital content and pre-order bonus of the Super Deluxe Edition, plus:
Diamond Loot Chest Replica: Featuring a functional retractable lid, this chest is perfect for storing your real-world loot;
Borderlands 3 character figurines (x10): Make room on your shelf for the whole crew, including the four new Vault Hunters, the fanatical Calypso Twins, and some of your favorite characters from the Borderlands universe! (Approximately 3" tall.);
Sanctuary 3 snap model: Construct your very own Sanctuary 3 model ship and display it proudly on its included stand;
Vault Key keychains (x4): Because you never know when you might stumble across an unopened Vault;
Cloth galaxy map: Discover new worlds beyond Pandora with Typhon DeLeon's map of the Borderlands;
Character art lithographs (x5): Unique character prints starring the new Vault Hunters and fanatical Calypso Twins;
Borderlands 3 Steelbook case: A gorgeous metal case for any collector's shelf.
The Year of Borderlands has Officially Begun:
To celebrate the announcement of Borderlands 3, the Borderlands: Game of the Year Edition launches today on PlayStation 4, Xbox One, and Windows PC. Borderlands: Game of the Year Edition is the brand new definitive version of the original game, boasting ultra HD remastered graphics, significant quality-of-life content updates, and all add-on content included.
Additionally, Gearbox and 2K also released an Ultra HD Texture Pack that increases the visual fidelity of Borderlands: The Handsome Collection on consoles, and provides a visual upgrade for Borderlands 2, Borderlands: The Pre-Sequel, and all the game add-ons for both titles on PC.
To keep up with all things Borderlands, please visit www.borderlands.com, become a fan on Facebook, subscribe on YouTube, follow Borderlands on Twitter and Instagram, and join the conversation using the hashtag #Borderlands.