Films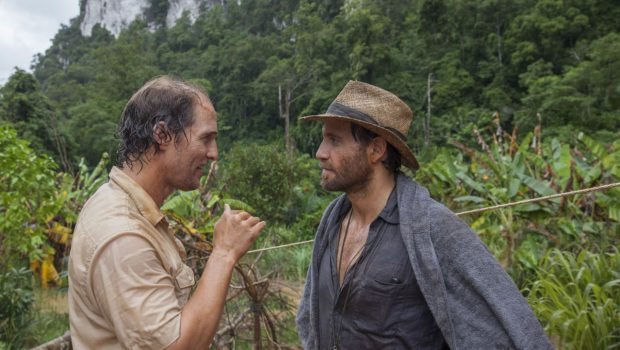 Published on October 6th, 2016 | by Admin
MATTHEW MCCONAUGHEY'S GOLD OFFICIAL TRAILER FIRST LOOK
STUDIOCANAL releases a new trailer for GOLD, starring Matthew McConaughey, Edgar Ramirez and Bryce Dallas Howard.
From director Stephen Gaghan (Academy Award® winning writer of TRAFFIC) comes an incredible true story of one man's dream to find gold.
Kenny Wells (McConaughey) is a modern day prospector, hustler and dreamer, desperate for a lucky break. Left with few options, Wells teams up with an equally luckless geologist to execute a grandiose, last-ditch effort: to find gold deep in the uncharted jungle of Indonesia.
The film stars Oscar winner Matthew McConaughey (INTERSTELLAR, DALLAS BUYERS CLUB, THE WOLF OF WALL STREET) and Golden Globe nominees Edgar Ramirez (HANDS OF STONE, THE GIRL ON THE TRAIN) and Bryce Dallas Howard (JURASSIC WORLD, PETE'S DRAGON).
STUDIOCANAL will be releasing the movie in Australia, New Zealand, the UK, France and Germany, dates to be announced soon.