Comics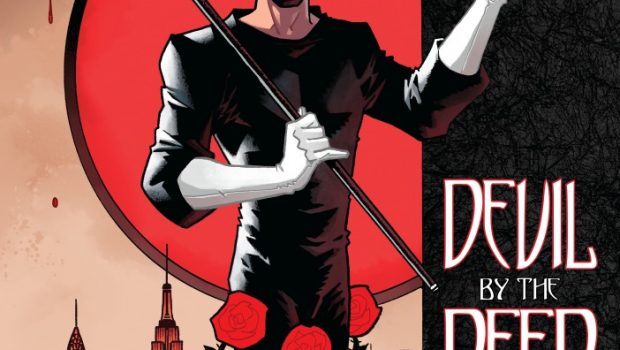 Published on April 5th, 2023 | by Adrian Gunning
MATT WAGNER'S GRENDEL RETURNS IN A NEW MASTER'S EDITION OF "GRENDEL: DEVIL BY THE DEED"
Dark Horse Books and Matt Wagner present Grendel: Devil by the Deed—Master's Edition! In an all-new reimagining of the original Grendel tale, Matt Wagner applies his decades of experience to expand Hunter Rose's origin story with new art, resulting in a presentation nearly three times as long as the original Grendel story. Brennan Wagner joins as colorist on this new edition, with Dave Lanphear as letterer.
"It's surprising even to me that the original Grendel storyline, which spawned so many incarnations of the character and a forty year narrative history was, in fact, only 37 pages long," says Grendel creator Matt Wagner. "So it was incredibly exciting for me to return to one of my first and most influential stories after so many years…recapturing the style and substance of the original Devil By The Deed but through the eyes and skills of a much more seasoned creator. Hunter Rose has always held a special dark spot in my creative soul and I'm thrilled that Dark Horse continues to be such an enthusiastic partner for all things GRENDEL!"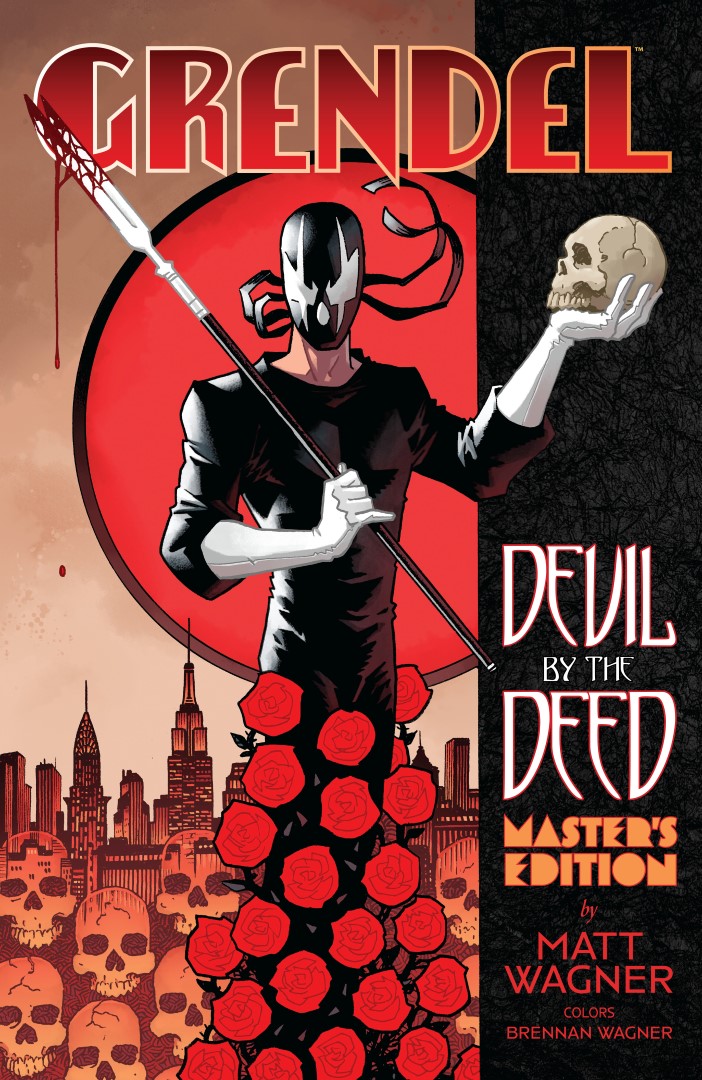 Grendel: Devil by the Deed—Master's Edition will be available in two different editions: a standard hardcover and a Limited Edition.
● The standard hardcover edition presents the new Master's Edition with new cover art by Matt and Brennan Wagner.
● The Limited Edition includes a signed tip-in sheet and slipcase.
Grendel: Devil by the Deed—Master's Edition will be in bookstores October 31, 2023 and in comic shops November 1, 2023. It is now available to pre-order at Amazon, Barnes & Noble, and at your local comic shop and indie bookstore.
Praise for Matt Wagner's Grendel:
"Wagner experiments with the form of comics by turning each page into an elegant Art Deco design."—Publishers Weekly
"Like the Batman and the Joker, Grendel and Argent are two sides of the same coin."—Fantasy Literature
"Grendel is a brave and possibly even reckless experiment that has succeeded admirably." –Alan Moore (Watchmen)