News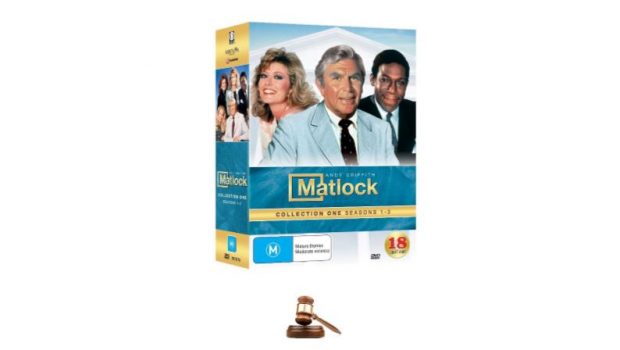 Published on June 16th, 2017 | by Admin
Matlock available in fan collection July 5
Friday, June 16, 2017 – Via Vision Entertainment is thrilled to be releasing Matlock Collection One. The hit US TV series will be available featuring the first three seasons from July 5.
In and out of the courtroom Ben Matlock (Andy Griffith) is a force to be reckoned with. Although he doesn't come cheap as an attorney he defends his high profile clients like no other. With his quick wit and Southern charm Matlock, over the years, has captivated juries and audiences alike.
Alongside the masterful lawyer are his operatives Brynn Thayer, Clarence Gilyard Jr., Daniel Roebuck and Carol Huston. In nine seasons the riveting story lines were only ever matched by the A-list guest stars that included Ralph Bellamy, Milton Berle, Bryan Cranston, Ryan Philippe, Don Knots and George Peppard. Housed here are 18 discs featuring 67 episodes including the two hour TV movie Diary of a Perfect Murder.
For fans of television murder mysteries Diagnosis Murder Season 8 featuring the legendary Dick Van Dyke is also out July 5. In these 22 episodes LAPD consultant for hire, Dr. Mark Sloan gets in over his head as he matches wits with a look-alike gangster, a beautiful international jewel thief, a vengeful home-security programmer and others.