Interviews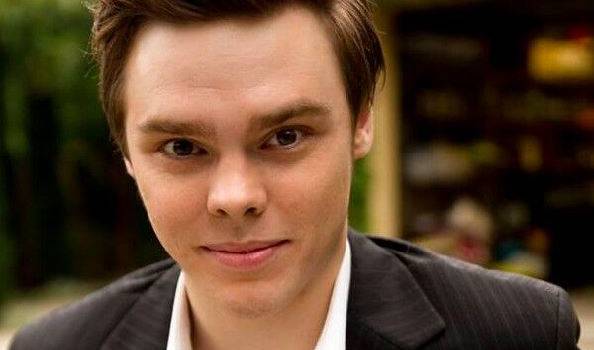 Published on March 15th, 2018 | by admin
Mathew McKenna Interview (VidCon Australia 2018)
With Melbourne hosting VidCon, we interview You Tube sensation Mathew McKenna to talk about… well… video content creation!
What's been the highlight of your career Mathew?
The highlight of my career has definitely been my time working with my current boss, Wengie. We recently received funding through Screen Australia/YouTube's 'Skip Ahead' initiative.  (if you'd like more information about that, screenaustralia.gov.au/sa/media-centre/news/2017/12-12-five-online-creative-teams-skip-ahead here's their press release).  This will allow us to make a pilot for a longer series we'd like to produce. I'm the writer for the series, and seeing something of this scale make its way to screen is the most exciting thing for me.
Tell us why YouTube is so great?
I've been making videos on YouTube for about a decade now. I think the beauty of it is how open it is. Anyone can make content that appeals to them, or that they want to make. That just has an inherent freedom in it…there's no red tape, and you decide what makes it on your channel.
Are there any downsides?
I recently mentioned this on Twitter, the main downside that every YouTuber faces is that, when you're putting yourself out there, some people won't like you…some may even hate you. Every day I'll get at least one comment from someone who has been put into a rage by a video of mine. I think a lot of people assume a creator will never end up reading their comment, but all the YouTubers I know read as many comments as they possibly can.
Where do you get your inspirations from?
On my YouTube channel, I react to/review pop songs. I'm such a grandpa when it comes to pop music (my viewers have lovingly dubbed me as a grandpa), and there's a lot I haven't heard. I really like to expand my horizons and experience new things and, as such, I really find my inspiration in the fact that, every video, I get to have this new experience.
Can you give some people advice if they are wanting to become content creators?
Surround yourself with people who inspire you and challenge you. One of the best things I did was to get involved with the creator community. It's really easy to feel very alone and isolated as a creator, especially if you're a new creator with quite a small following. Seek out Facebook groups, people on Twitter, or even just reach out to other creators, even if they're new too!
Where do you think YouTube will be in 5 years?
I think that YouTube is becoming one of the primary places for younger people to consume video content (if not already the primary place). People are already watching less T.V. or scheduled content. On demand is dominant. I think with YouTube branching out into original series, and YouTube TV, it stands a really strong chance of becoming a sort of hub for various types of content & shows.
What about 25 years?
The thing is that I honestly don't think anyone could even hazard a guess as to what YouTube will be like in 25 years…whether it's in regard to the platform itself or even what content will be on it. That's kind of what I think is amazing about it though, it's ever changing and evolving.
What are you most looking forward to at VidCon Australia this year?
There are quite a few of my subscribers who wanted to meet me but didn't end up doing so!  I'm super excited to meet as many of them as I can. I also absolutely adore getting to know and learning from all kinds of creators from all walks of life. Also being able to see my international friends again is always a plus!
Lastly, what does 2018 hold for you?
I'm branching out into a couple of new things, which is exciting. I'm directing my first short film, which I also wrote and will act in. I cannot wait for Wengie's pilot to be filmed and completed…And I'm going to keep growing my YouTube channel as best I can. I'm planning on mixing up my content too, to cover a couple of new topics and see how my subscribers enjoy that!
To buy tickets for VidCon Australia or to find out more, please visit vidconaustralia.com