Events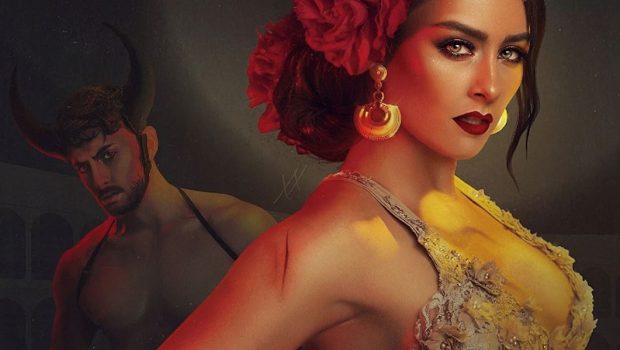 Published on September 26th, 2023 | by Adrian Gunning
MATADOR SABOR DE AMOR INVITES YOU TO FALL IN LOVE AT MELBOURNE FRINGE 2023
Curated specifically for Melbourne Fringe Audiences MATADOR sabor de amor returns with a fast paced, deliciously dangerous & tantalising fusion of dance, circus and burlesque. This is a show with so much heart that invites the audience to fall in love, or lust! Running from Tuesday 3rd October – Sunday 29th October at Festival Park – The Vault, the award winning show presents a tale as old as time.
MATADOR sabor de amor (a taste of love) is a fiery fusion of burlesque, dance and jaw-dropping circus acts. Set across a fiery Spanish sunset, this is a tale of forbidden love, carnal desires, passion and pain; a tale of a love-torn bull and the seductive Matador!
MATADOR sabor de amor brings to Melbourne Fringe new acts, new costumes, and new original music as it takes us on an emotionally charged journey through love and its many faces.
Featuring the iconic MATADOR moments, crowd favourite songs and signature storytelling. MATADOR sabor de amor explores the themes of love, friendship, infidelity, heartbreak, passion and sex through thematic vignettes with reimagined dance and burlesque numbers. Featuring an updated soundtrack and some heart stopping new circus acts the show has been reimagined as a high intensity, 60 minute fiery affair that will leave audiecnes breathless and wanting more!
Above all else, MATADOR sabor de amor is a celebration of love, friendship and the bonds that hold us together.
Comprised of a colourful cast of 11 incredible performers, MATADOR sabor de amor features non-stop entertainment from start to finish. High energy commercial dance pieces, beautiful, touching contemporary and ballet acts as well as steamy Latin numbers intertwined with burlesque acts, pole dancing and dramatic aerial acts.
"Lots of WOW factors – stunning acrobatics, eroticism, burlesque, rhythm and dance." ★★★★★ – Eventalaide
"An unforgettable show" ★★★★★ – Lilithia Reviews
"Five stars from the second it starts!" ★★★★★ – The Advertiser
"A spectacular parade of bodies, music & talent infused with messages of self-love & acceptance. It's what we all need right now." ★★★★★ – Glam Adelaide
"It's a sultry and flamboyant spectacle that's part fertility dance, part rite of passage, part self-awakening." ★★★★½ – Scenestr
Further information, trailers and images can be found at  Matador – the show | Facebook and MATADOR the show • Instagram and BassFam Creative – YouTube
Presented by Bass Fam Creative
Season Details:
Tuesday 3rd October to Sunday 29th October 2023
Nightly performances (except Mon) at 8:30pm
Location:
Festival Park – The Vault
Bookings:
Melbourne Fringe
Tickets: $56.25-$99