Games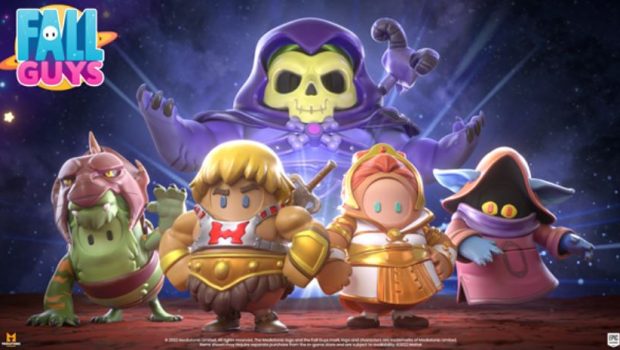 Published on November 3rd, 2022 | by Adrian Gunning
Masters of the Universe playable event comes to Fall Guys
The most powerful bean in the universe is coming to the Blunderdome, bringing the finest of Castle Grayskull™ to the fray with a brand-new playable event.
In the newest Fall Guys event "The Power of Beanskull", players must collect He-Man's Sword of Power and Skeletor's Havoc Staff to gain points, complete challenges, and unlock the most muscular of rewards.
The Power of Beanskull will run from until 7 November with the Squads Show spawning Eternia-themed collectables in all levels.
Event rewards include:
"I have the Power!" Nickname
"The Power of Grayskull" Nameplate
"Alpha and Omega" Pattern
"Prince of Eternia" Wearable (ie. He-Man's hair and eyebrows. Yes, really)
Kudos
There's also a hoard of other goodies coming to the game, including five new Costumes (He-Man, Teela, Battlecat, Orko and Skeletor) and other nostalgic cosmetics like 'Skeletor's Cackle' Emote and the 'I Have the Power' Celebration.
Mattel is releasing a set of Masters of the Universe action figures for everyone to display their diminutive warriors wherever they please. This limited-edition multipack includes figures of He-Man, Skeletor, Teela, and Battle Cat as Fall Guy Beans in a chunky 3.5" scale.