Blu-ray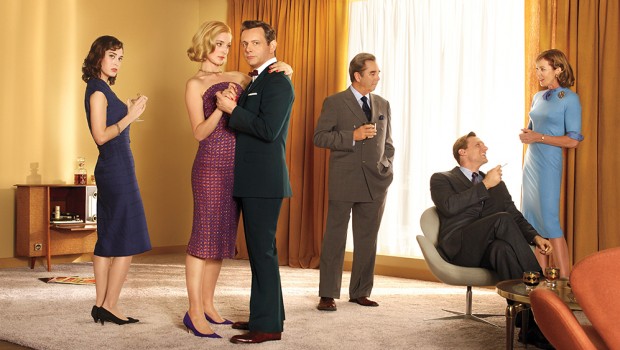 Published on May 26th, 2015 | by admin
Masters of Sex: Season 2 on DVD from June 4, 2015
Masters of Sex stars Emmy® and Golden Globe® nominee Michael Sheen (The Queen, Frost/Nixon) opposite Emmy® nominee Lizzy Caplan (The Interview, Mean Girls) as real-life pioneers of the science of human sexuality, William Masters and Virginia Johnson. Their research kicked off the sexual revolution and took them from a midwestern teaching hospital to the cover of Time magazine. He is a brilliant scientist out of touch with his own feelings and she is a single working mother ahead of her time. The series chronicles their unusual lives, romance and unlikely pop culture trajectory.
Having been dismissed by Maternity Hospital, Dr. William Masters (Sheen) needs a place where he and Virginia Johnson (Caplan) can resume their work. But thanks to their study's controversial topic – sex – they are forced out of two more hospitals before deciding to open their own clinic. With the seeds of the sexual revolution being sown and the simmering civil rights movement exploding around them, the intimate relationship they started under the guise of their research unravels as the result of Masters' sudden impotence.
With the prospect of treating sexual dysfunction becoming increasingly important, at home Masters must confront his wife's growing disaffection and the unexpected return of his estranged brother. Meanwhile, Johnson faces a crisis of her own when the publicity surrounding their work places the custody of her two children in doubt.