Games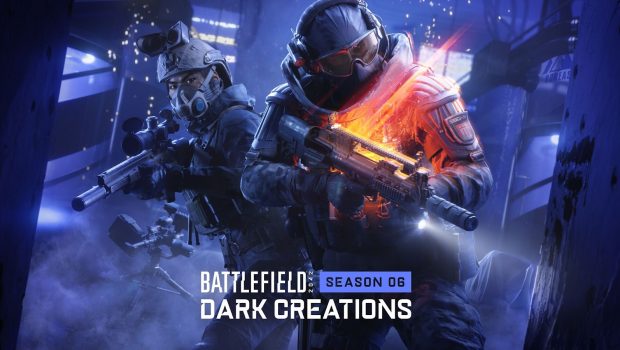 Published on October 11th, 2023 | by Adrian Gunning
Master the Unknown As Battlefield 2042 Season 6: Dark Creations Launches Today
Become the hunter and never the prey with Battlefield™ 2042's Season 6: Dark Creations, available today! Featuring a brand new all-indoor map, new weapons, gadgets and a plethora of gameplay improvements, there is no better time to jump into Battlefield 2042.
In Season 6, players must master the unknown to survive in a secret tech-research facility performing highly classified experiments on a new map hidden within the Outer Hebrides of Scotland. Inspired by fan-favorite maps from the series' past – like Operation Locker (Battlefield 4) and Operation Metro (Battlefield 3) – Redacted is the first new map in the franchise to feature a completely indoor subterranean environment built with tight contained playspaces that make for an intense and claustrophobic experience.
Please find a quick breakdown of additional Season 6 content below:
NEW WEAPONS

VHX D3 – This unique and futuristic assault rifle features optimized portability and performance, making it a valuable asset for close and medium-range combat. Portable. Powerful. And pulverizing to any enemy that comes out of the shadows.
L9CZ – A new best friend in close quarters, this semi-automatic, highly accurate sidearm is a go-to when your primary weapon runs dry.
G428 – An all new DMR offering exceptional accuracy and substantial penetration power that can help players turn enemies into prey.

NEW GADGETS

Ammo & Medical Pouches – Players may now support their squads by throwing them pouches that will let them replenish their ammo or health. A valuable lifeline when death is creeping upon you and your team.

NEW VEHICLE

YUV-2  "Pondhawk"** – A dynamic two-person transport featuring flight capabilities, letting a player and a buddy quickly provide support and rush objectives.
A new Battle Pass* featuring powerful weapons and useful gadgets will help give players an edge, while this season's cosmetics will transform those to become the terror your foes fear. In addition to all this content, several new quality-of-life additions will be arriving in Season 6.
Battlefield 2042 will be available for free on all platforms from October 12-16; try out Season 6 for free and master the unknown with your squad. Click here for more information on Free Access.
You can find out more about Season 6: Dark Creations here.