Blu-ray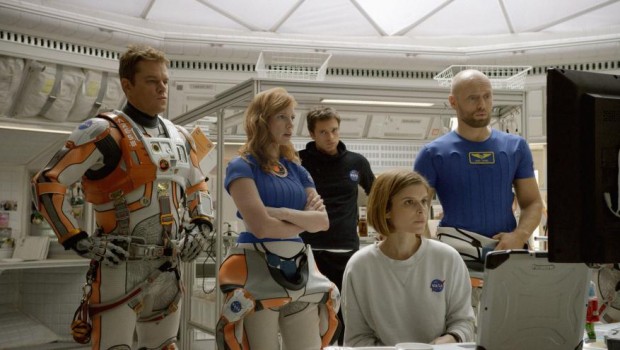 Published on January 13th, 2016 | by Admin
MASTER DIRECTOR, RIDLEY SCOTT BRINGS A RIVETING STORY OF SHEER HUMAN WILL AND SURVIVAL
Ridley Scott's Highest Grossing Film Ever Tops $570 Million Worldwide and Arrives On Digital HD Wednesday 20 January and on 3D Blu-ray™, Blu-ray™ & DVD Wednesday 10 February 
Sydney, AUSTRALIA, December 2015 – Now everyone can "Bring Him Home" with the highly anticipated release of the most stellar movie event of the year. Buckle up and brace yourself for the thrilling journey that is Twentieth Century Fox Home Entertainment's THE MARTIAN, arriving on Digital HD Wednesday 20 January and 3D Blu-ray™, Blu-ray & DVD Wednesday 10 February.
From legendary director Ridley Scott (Alien, Prometheus) comes a gripping tale of human strength and the will to survive. During a mission to Mars, American astronaut Mark Watney (played by Academy Award winner Matt Damon) is presumed dead and left behind. But Watney is still alive. Against all odds, he must find a way to contact Earth in the hope that scientists can devise a rescue plan to bring him home. Based on the best-selling novel by Andy Weir, THE MARTIAN provides a realistic glimpse into life in outer-space that will have you on the edge of your seat. In addition to wowing audiences around the world, the film is one of best reviewed of the year.
The 3D Blu-ray™, Blu-ray™ and Digital HD release will have more than 90 minutes of special features including an exclusive newly produced in-world retrospective starring Jeff Daniels, Chiwetel Ejiofor and Sean Bean covering the "true" story behind the daring rescue seven years after the events of the film occurred. The Martian also includes two making of documentaries and more. Now you can become part of the universal phenomenon that has taken the galaxy by storm in the comfort of your own home. 
THE MARTIAN BLU-RAY™ SPECIAL FEATURES
Signal Acquired: Writing and Direction

Learn how the producers brought an acclaimed novel, a master director and a stellar cast together for THE MARTIAN.

Occupy Mars: Casting and Costumes

Matt Damon and his ensemble of incredibly talented actors discuss their roles in THE MARTIAN.

5 Theatrical In-World Pieces

Ares III: Farewell
The Right Stuff
Ares: Our Greatest Adventure
Leave Your Mark
Bring Him Home
Ares III: Refocused

Seven years after the events of Ares 3, take a deeper look at the true story behind Mark Watney's daring rescue

Production Gallery
Gag Reel
THE MARTIAN DVD SPECIAL FEATURES
5 Theatrical In-World Pieces
Ares III: Farewell
The Right Stuff
Ares: Our Greatest Adventure
Leave Your Mark
Bring Him Home