Comics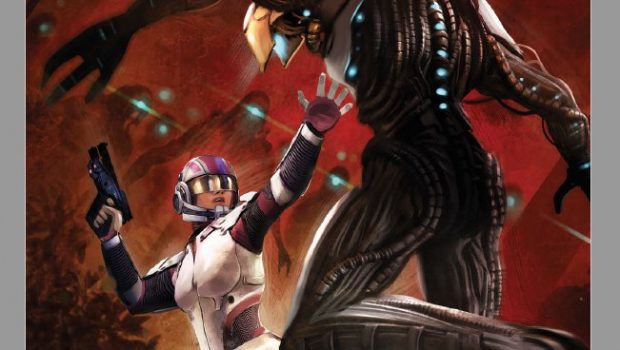 Published on February 15th, 2017 | by Chris O'Connor
Mass Effect Omnibus Volume 2 TPB Comic Book Review
Summary: In this edition of Mass Effect Omnibus we learn about Shepard's future team.
As the next Mass Effect game draws closer to release excitement grows. Adding greatly to that excitement is this second installment in the Mass Effect Omnibuses. Focusing this time more on the characters that Shepard will work with (once regenerated). We essentially get more fleshing out of some of the stories we have learned first hand from our favourite shipmates (Solus being my favourite).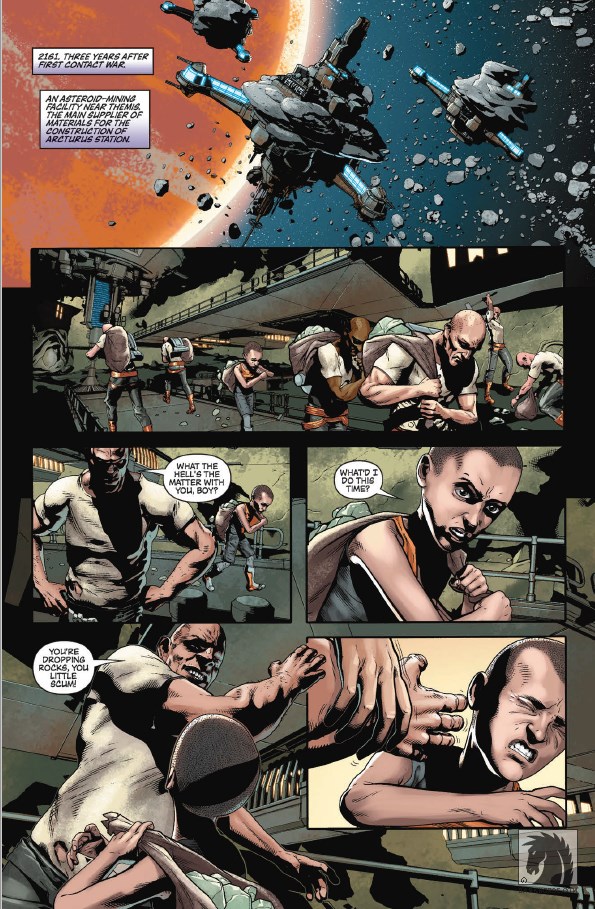 Writing
As mentioned, many of the stories contained in this edition are familiar in a semi direct manner. We've stood aboard the Normandy and heard flashes recounted by the shipmates who lived the events… but now we get to either see it happening as it occurs or to see it as flashback. The most heart wrenching is arguably the story of Thane Krios. My memory is a little fuzzy (on most things) but I do believe I recall Thane seeming to be someone troubled deeply over his past. Thanks to Mass Effect Omnibus Volume 2 and the writing of Mac Walters and Jeremy Barlow we get to learn just what happened to make Thane so sorrowful. Other stories do their parts to flesh out the characters even more and the weaving of stories together and the over arching Illusive Man's interest and influence on it all continues the intrigue and vibrancy of the wonderful Mass Effect universe.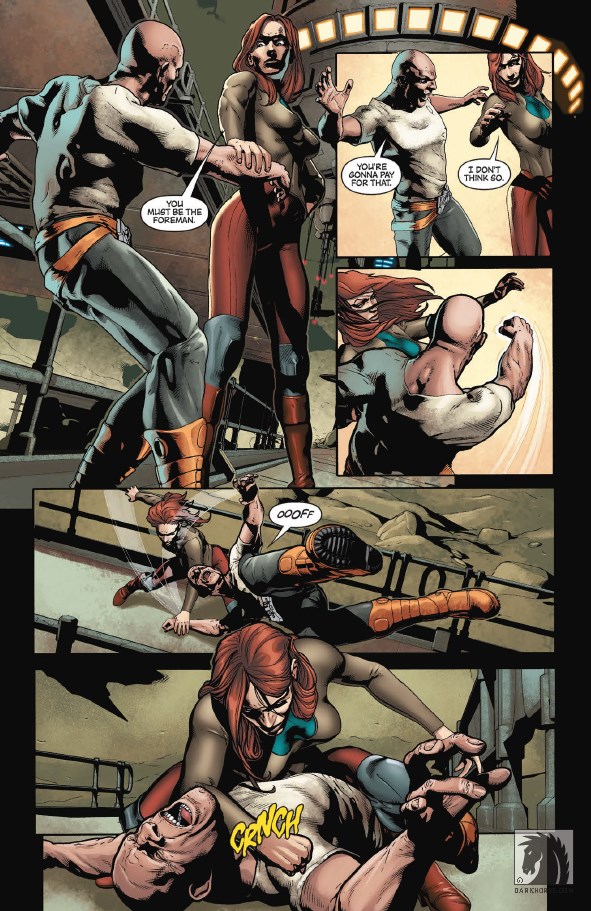 Artwork
It pains me to say (because I mean no offense to the artists involved) that I found the artwork a little disspointing. In some parts there were frames that almost looked like they were not quite finished. Page 144, the last panel of that page was the one that stood out the most… basically the characters are not close up and the detail just drops away to minimal and it can look a bit jarring to the point that when I saw that image I actually wondered if it was incomplete and the artist was going to go back and fill in more of the detail but something happened and it never got completed. Having said that… this is a massive book (comparatively) and a lot of work would have been involved so the odd less detailed figure in long shots isn't too bad. There are plenty of other images that are so full of life and action that there is still a lot to like here.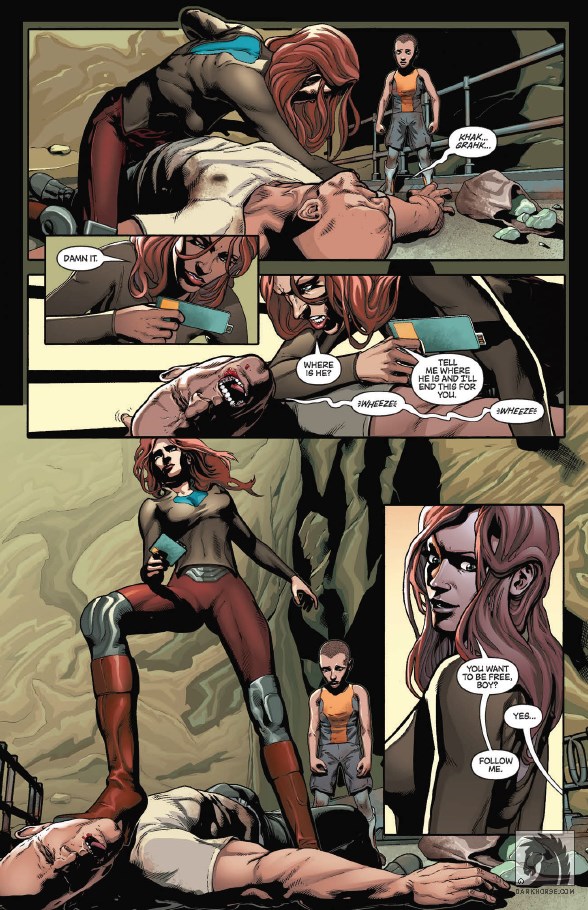 Final Thoughts
The writing really lends more depth to the characters that those of us who have played the games felt we knew… characters we may have thought we got to the soul of… may have added layers we didn't know before and arguably the result is you may feel urged to play through again, as having this extra information about who the characters are, what they have been through and their motivations will no doubt have a fairly profound impact on how you interact with them in the game. Still a great addition to the Mass Effect fans collection and a further whetting of the appetite before Mass Effect Andromeda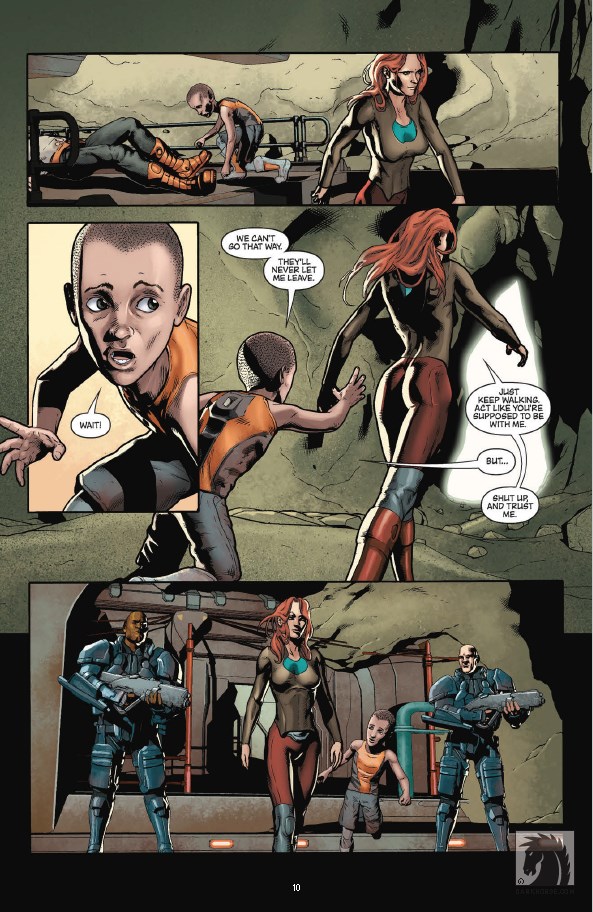 Publisher: Dark Horse
Writer: Mac Walters, Jeremy Barlow 
Artist: Omar Francia, Tony Parker, Matthew Clark, Drew Geraci, Sean Parsons, Garry Brown, Michael Atiyeh
Colourist: Michael Atiyeh
Cover Artist: Benjamin Carre
Genre: Science-Fiction, Action/Adventure
Format: FC, 328 pages TPB
Release Date: 8th Feb 2017