VR Gaming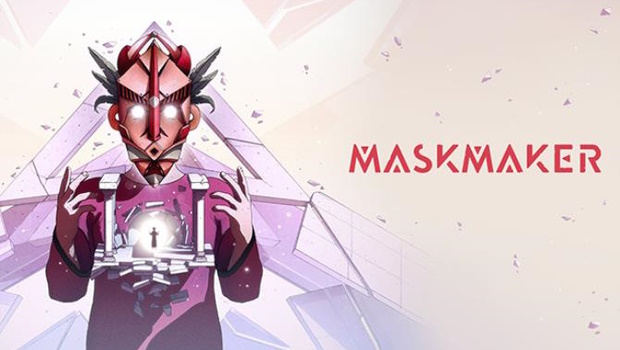 Published on January 16th, 2023 | by Chris O'Connor
Maskmaker VR Meta Quest 2 Review
Summary: A fantastic(al) VR puzzle game that feels a bit like being part of a more mature pantomime or a Cirque Du Soleil performance.
Maskmaker is what you might expect it to be… but also a whole lot more! You are taken on as a Maskmaker's apprentice, but creating masks isn't exactly what you might expect. Each mask is a doorway into another character, a way to jump into their body and experience their world.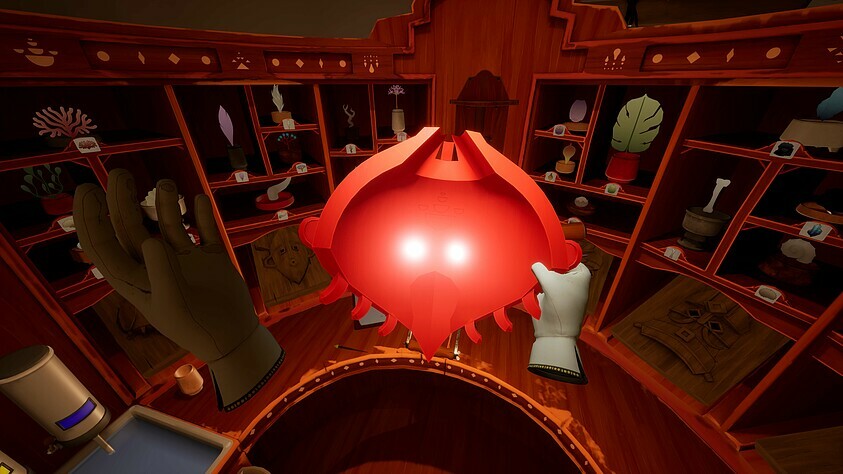 Maskmaker is exactly what VR can be… an immersive theatrical, gaming experience with a fantastical story to move you along. You do indeed start as a Maskmaker's apprentice and you soon learn that when you successfully make a mask, by wearing it you can inhabit the body of the character the mask represents. In this character's body you can move around their part of a given world… when you spot another character, you can study them and make a mask that fits them and in turn inhabit their body. This mask/spirit possession is how you move through the game and it will take you to many fascinating places. The puzzles are not super hard, but you might need to look around a bit before being able to complete some of them (either for clues or to find a part to add to the latest mask design).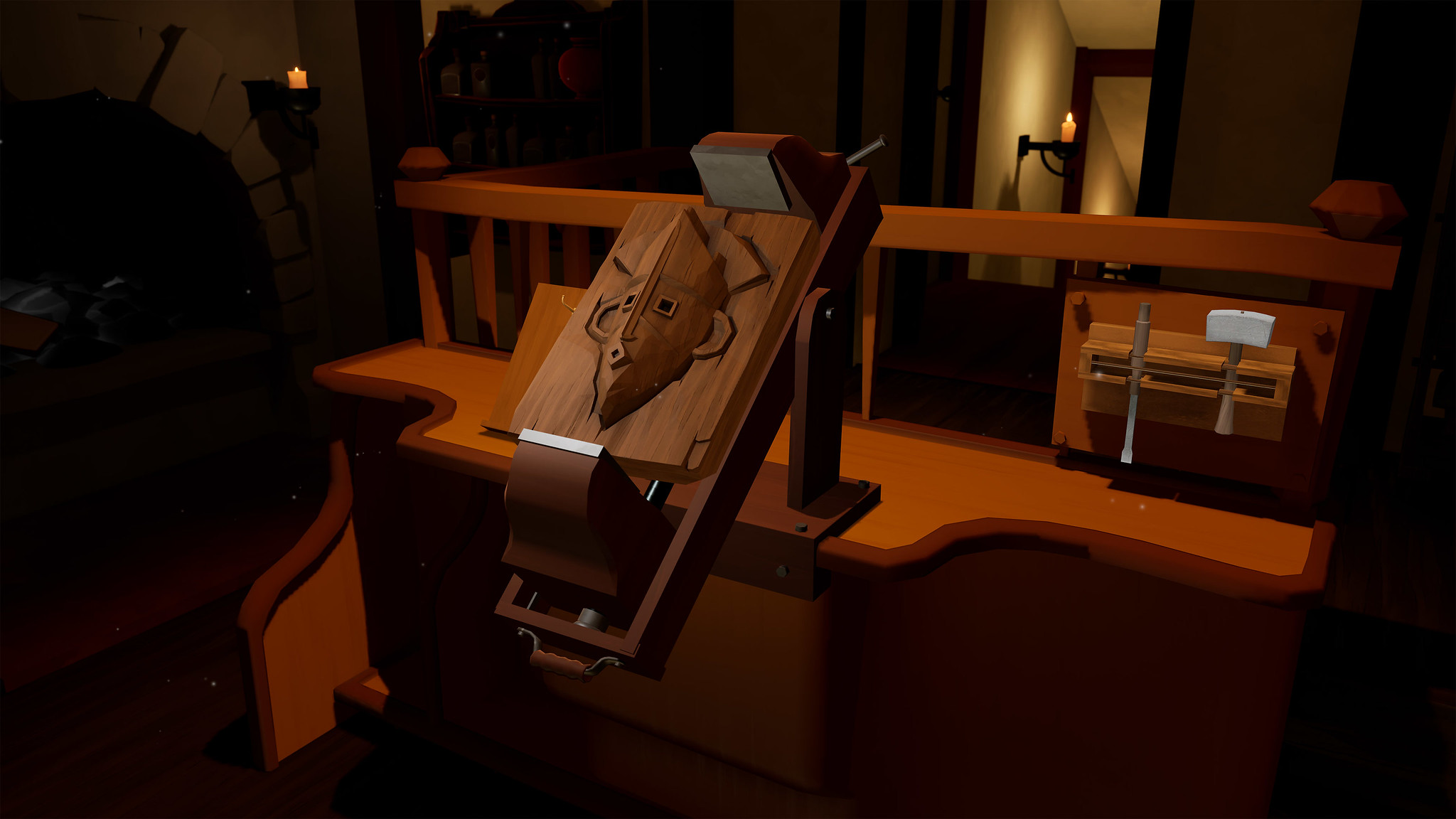 The audio is exceptional with the disembodied voices coming from all around you, guiding you towards your Maskmaking destiny (and perhaps trying to dissuade you from veering off their chosen path). The controls are nice and simple and not too granular, meaning, when you have to carve a mask… you can just do the "broad strokes" and the game will do the rest (ie no need to get the chisel in really close to get the fine edges at the risk of mucking up the whole thing). I think it's a nice balance as requiring precision in a game that is quite fanciful would seem pedantic and would likely slow the pace way down.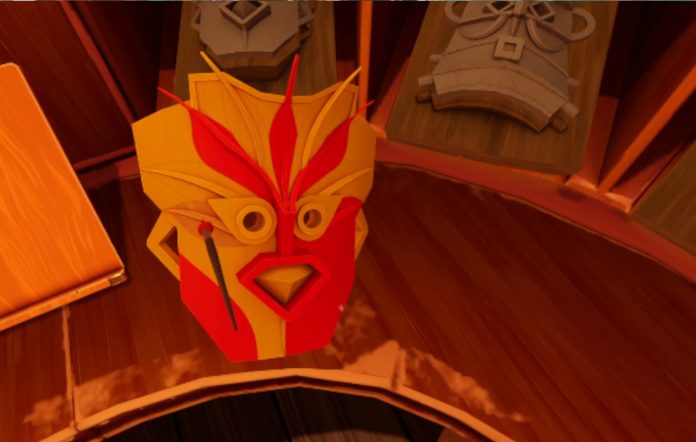 Maskmaker is one of those games that is almost more about the feel than the gameplay per se. That excellent voice acting and audio quality really helps bring you into the Maskmaker's shop and maintains that sense of theatricality as you explore the strange new worlds at your Maskmaking finger tips. It's a fun mechanic too, putting on a mask to access a given area… studying someone just out of reach to be able to make a mask for them and move into their area… very clever and fun.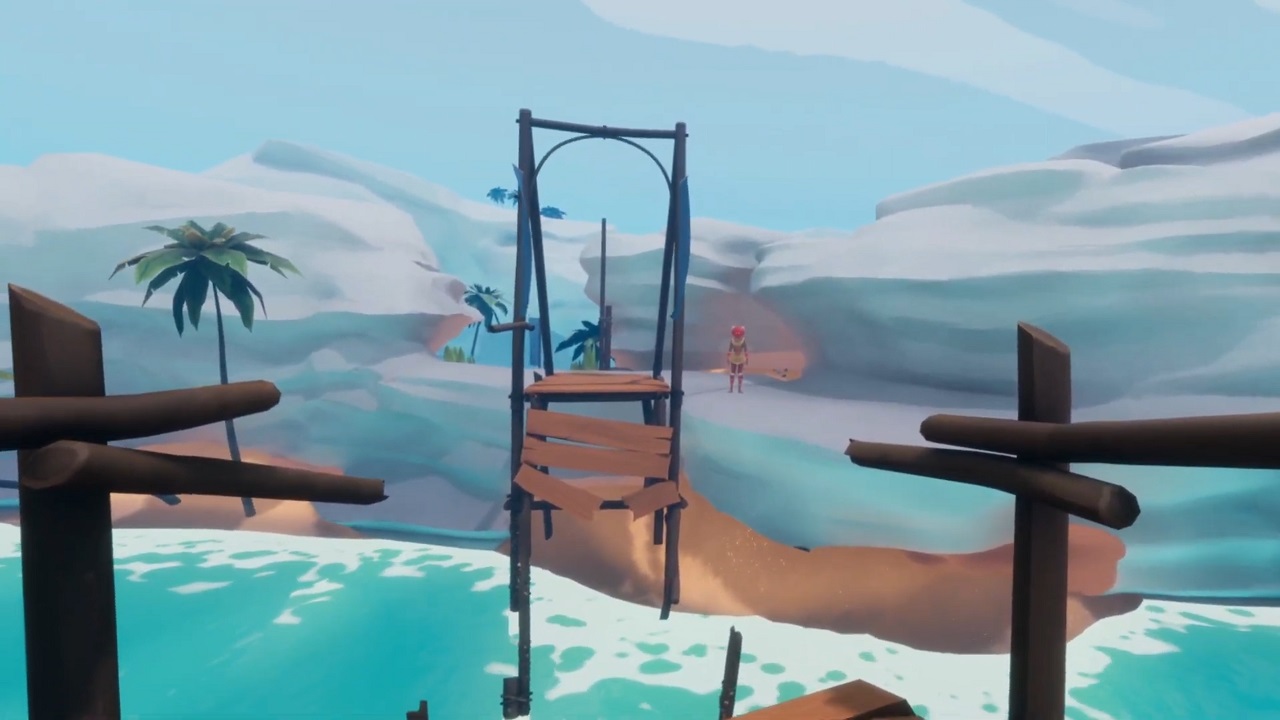 With the cartoony feel to the characters the game is reasonably safe for some of the younger family members to play too (to an extent… the puzzle elements might stump some). While the wonderful imaginative world will draw many in from all ages.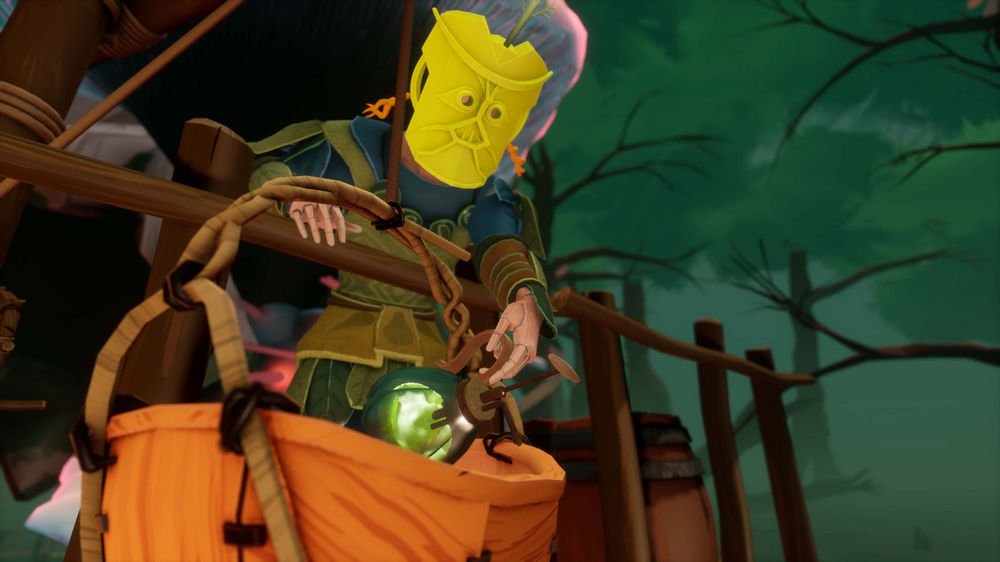 Certainly grab a copy if you like puzzle games and immersive story telling.