Comics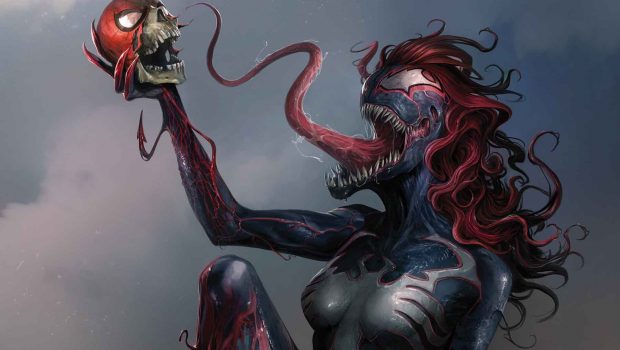 Published on March 21st, 2017 | by Dana Folkard
MARY JANE WATSON VARIANTS!
Mary Jane Watson Variants Coming This June!
Face it, comic book fans – you just hit the jackpot! Your eyes do not deceive, True Believer. Mary Jane Watson is getting a superhero overhaul this June at your local comic shop for a series of MARY JANE WATSON VARIANTS coming to your local comic store! To celebrate the launch of the highly-anticipated new series, Peter Parker: The Spectacular Spider-Man #1 – one of the most iconic Spider-Man characters ever takes the Marvel Universe by storm and steps into the boots of its most famous heroes!
"Both the Gwen Stacy Variant Program and this month's Venomized Variant Program were such runaway successes, we couldn't help but try to top ourselves," says Marvel SVP Sales & Marketing David Gabriel. "And with Chip Zdarsky and Adam Kubert's new Peter Parker: The Spectacular Spider-Man book on the horizon, the timing couldn't have been better to put the spotlight on fan-favorite Mary Jane Watson."
What if Mary Jane had been awarded the Eye of Agamotto to become the new Dr. Strange? What if she had taken up the one-woman war on crime as the Punisher? Or became infused with gamma radiation to become the new Incredible Hulk? Well, wonder no longer!
Today, Marvel is pleased to reveal the first set of MARY JANE WATSON VARIANTS coming exclusively to comic shops throughout the month of June:
ALL-NEW WOLVERINE #21 by David Lopez
AVENGERS #8 by Mike Allred
CHAMPIONS #9 by Helen Chen
DOCTOR STRANGE #22 by Francisco Herrera
GWENPOOL, THE UNBELIEVABLE #17 by David Nakayama
HULK #7 by Rahzzah
INVINCIBLE IRON MAN #8 by Marco Checchetto
IRON FIST #4 by Stephanie Hans
SPIDER-GWEN #21 by Kevin Wada
THE MIGHTY CAPTAIN MARVEL #6 by Chris Samnee
THE PUNISHER #13 by Dave Williams
VENOM #151 by Francesco Mattina
Look for these additional Mary Jane Watson Variants to grace the covers of these exciting Marvel comics in June:
ALL-NEW GUARDIANS OF THE GALAXY #3 by TBA
BLACK BOLT #2 by Ryan Stegman
CAPTAIN AMERICA: STEVE ROGERS #18 by Paolo Rivera
DAREDEVIL #21 by Humberto Ramos
DEADPOOL #32 by Elizabeth Torque
I AM GROOT #2 by TBA
MIGHTY THOR #20 by Patrick Brown
SECRET WARRIORS #3 by Humberto Ramos
X-MEN BLUE #5 by TBA
X-MEN GOLD #5 by Anthony Piper