Comics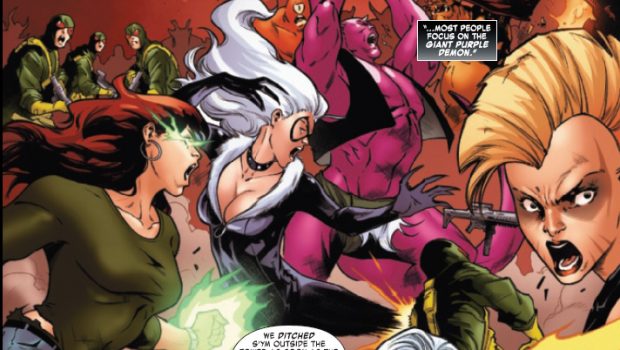 Published on May 1st, 2023 | by Tim Chuma
Mary Jane & Black Cat #5 Review (2022)
Summary: While this would be improved if you had read the first four issues it is still fun enough and worth sticking around for the next story arce.
Mary Jane and Black Cat fight their way through to Belasco in Limbo and pull off some trickery to unseat him from his throne. Yeah, probably should have read the rest of this storyline but this is fun enough. I liked how casually they left their ally some giant purple demon fight everyone by himself to go confront Belasco and then let him take over when they can't be bothered ruling.
As I said this is most likely better if you have been reading along with the series, it was still fun enough even just at the end of the story and the next issue will be a new story arc so it is easy enough to pick it up from there and just go back and get a trade paperback for the other ones.
These two characters work well together and I would like to see them meeting up with other characters in future stories, will have to see what they do.
I would recommend this one if you like either of the characters but especially if you enjoy both of them together.
Comic details:
Writer: Jed Mackay
Penciler: Vincenzo Carratu
Cover Artist: Paulo Siqueira
Publisher: Marvel
Published: April 26, 2023