Comics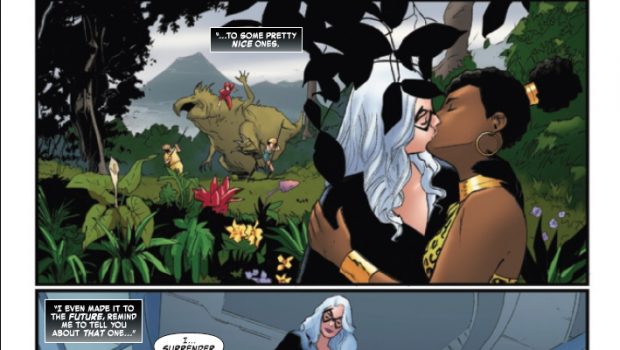 Published on December 30th, 2022 | by Tim Chuma
Mary Jane & Black Cat #1 Review (2022)
Summary: A bit more of an out-there story with these two characters. Still worth a look if you are into either of these two and especially if you liked them together in a story.
Mary Jane and Black Cat team up again in a new story where there is already something going on in the form of all the inanimate objects coming to life in New York City and attacking people. Mary Jane now has super powers but does not know which one she will get until she tries to use it. Both of them end up going through a portal to Limbo and have to deal with that also.
There is also a nice mini story called "The Mask of Doctor Doom" with Black Cat stealing what she thinks is his mask and going through all of time and space on adventures. I certainly did not expect it and it was a nice addition to the issue.
I would recommend this one if you are a fan of either of these two characters and especially if you want to see them team up again in a story. This one does not seem to be as grounded as the previous story I have seen them in.
Comic details:
Writer: Jed Mackay
Penciler: Vincenzo Carratu, Michael Dowling
Cover Artist: J. Scott Campbell
Publisher: Marvel
Published: December 21, 2022