Comics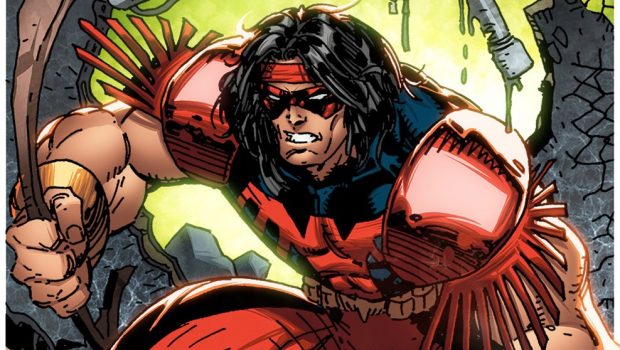 Published on June 9th, 2017 | by Dana Folkard
MARVEL'S X-MEN TRADING CARD VARIANT COVERS!
This July, mutants will once again assemble in ASTONISHING X-MEN #1, and Marvel is celebrating the occasion with a series of nearly thirty X-MEN TRADING CARD VARIANTSby legendary artist Jim Lee! After debuting a selection of covers earlier this year, Marvel is proud to release the remaining variant covers of the full collection.
Remastered and recolored from the original trading cards, relive this iconic era of the Children of the Atom with a series of eye-popping covers celebrating your favorite characters. Originally penciled by legendary X-Men artist Jim Lee with inker Scott Williams, colorists such as Jesus Aburtov, Israel Silva & Chris Sotomayor apply modern coloring techniques to these classic masterpieces!
Look for all of these can't-miss X-MEN TRADING CARD VARIANTS on your favorite Marvel titles, coming exclusively to comic shops throughout the month of July:
ALL-NEW WOLVERINE #22 (Archangel)
AMAZING SPIDER-MAN #30 (Bishop)
AVENGERS #9 (Mystique)
BLACK PANTHER #16 (Storm)
CABLE #3 (Cable)
CAPTAIN AMERICA: STEVE ROGERS #19 (Gambit)
CHAMPIONS #10 (Cyclops)
DAREDEVIL #23 (Domino)
DEADPOOL #33 (Deadpool)
DEFENDERS #3 (Shadow King)
DOCTOR STRANGE #23 (Mr. Sinister)
GENERATION X #4 (Jubilee)
GWENPOOL, THE UNBELIEVABLE #18 (White Queen)
INVINCIBLE IRON MAN #9 (Colossus)
IRON FIST #5 (Sabretooth)
JEAN GREY #4 (Dark Phoenix)
MIGHTY THOR #21 (Sentinel)
MS. MARVEL #20 (Lady Deathstrike)
OLD MAN LOGAN #26 (Professor X)
PETER PARKER: THE SPECTACULAR SPIDER-MAN #2 (Psylocke)
THE PUNISHER #14 (Forge)
ROYALS #5 (Magneto)
SPIDER-MAN #18 (Shadowcat)
THANOS #9 (Strong Guy)
UNCANNY AVENGERS #25 (Rogue)
VENOM #152 (Polaris)
WEAPON X #5 (Warpath)
X-MEN BLUE #7 (Jean Grey)
X-MEN GOLD #7 (Mojo)