Comics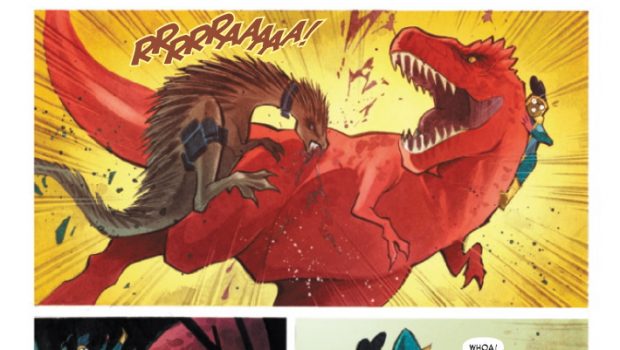 Published on February 20th, 2022 | by Tim Chuma
Marvel's Voices: Legacy #1 (2022) Review
Summary: A fun read even if you don't know who all the characters are. Enough to make you interested enough to track them all down in other storylines.
Celebrating Black History Month various stories from characters including Black Panther, Sam Wilson as Captain America, Misty Knight and Luke Cage, Princess Shuri, Spectrum, Ceclia Reyes, Moon Girl, Runa the Valkyrie, Blue Marvel, Spider Man and Starling that may not be linked to anything but all have something to say relating to the theme.
There are some interviews in between some of the stories to read if you want to but you certainly do not need to enjoy the whole thing. The stories themselves are interesting enough even if you do not know all of the characters that are featured. I did not know it was the 50th anniversary of Luke Cage.
Also there seems to be a good split between men and women in the stories and even some younger characters in the form of Moon Girl and Spectrum.
This is a pretty fun read and well worth checking out if you are a fan of any of these characters or want to find out more about them. It was enough for me that I would follow up on some of the releases featuring some of them in the future.
Comic details:
Writer: Natacha Bustos, Victor Lavalle, Cody Ziglar
Penciler: Natacha Bustos
Cover Artist: Chris Cross
Publisher: Marvel
Published: February 16, 2022