Comics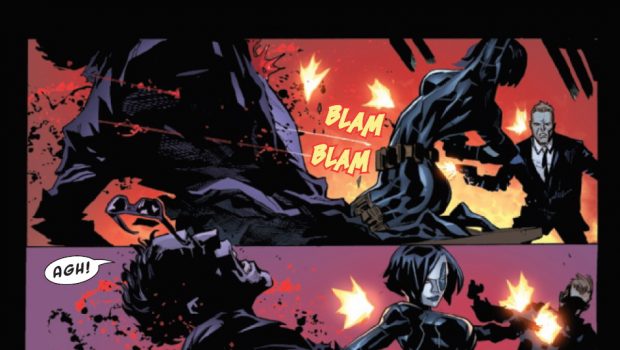 Published on February 25th, 2021 | by Tim Chuma
Marvel's Voices: Legacy #1 (2021) Review
Summary: A fun ride with a bunch of the more popular Marvel stable of African American superheroes, well worth a look even if you don't read comics that much.
An anthology of stories featuring some of Marvel's more popular African American superheroes including Myles Morales, Storm, Iron Heart and Blade amongst others celebrating Black History month with their own mini tales that each something different about the character.
Blade has not been anything new for ages and it would be of interest just for that as Wesley Snipes is a bit too old to play the character on screen these days but he was one of the original characters that got people interested in Marvel.
There are a good variety of stories in this issue and the introduction and epilogue are also well written so it is hard to get bored reading this as it changes so much from story to story. It really does feel like everyone involved put a lot of effort into making this special and something worth having a look for even if you are not big into comics usually.
I did enjoy the differences in art styles and storytelling between each story and they suit the characters as they are quite different.
I would recommend this if you are a fan of any of the characters involved or comic books in general for a fun time.
Trailer:
Comic details:
Writer: Stephanie Renee Williams, Tochi Onyebuchi, Danny Lore, Nnedi Okorafor, Ho Che Anderson, John Ridley, Angelique Roche
Inker: Natacha Bustos, Valentine De Landro, Lebeau Underwood, Chris Cross, Ken Lashley, Olivier Coipel
Colorist: Juan Fernandez, Rachelle Rosenberg, Dan Brown
Letterer: VC Travis Lanham
Editor: Sarah Brunstad
Penciler: Olivier Coipel, Natacha Bustos, Chris Cross, Sean Hill, Valentine De Landro, Ken Lashley
Publisher: Marvel
Published: February 24, 2021