Comics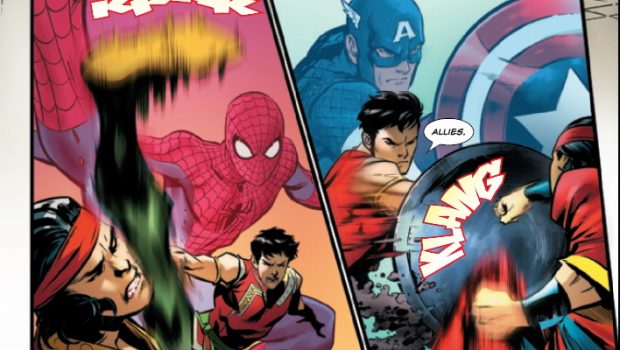 Published on August 30th, 2021 | by Tim Chuma
Marvel's Voices: Identity #1 (2021) Review
Summary: An excellent introduction to the work of these creatives and fun stories in general even if you don't know much about a lot of these characters.
A collection of different stories featuring Marvel superheroes and characters of Asian heritage such as Shang-Chi, Ms. Marvel, Jubliee, Silk and Jimmy Woo amongst others. What is special here and from the new creators of these series is that they are Asian writers and artists themselves so it is not like the bad old days of someone else making things up that they don't have any experience in.
You can tackle serious issues even with characters such as superheroes as even they have their downtime between fighting evil-doers. One of my favourite stories in this is the Pink Sushi story as it takes something completely normal such as a person making their favourite dish and makes it into a cute story.
I also liked the Asian American diatribe about racism combined with beating up the Scarecrow on the Statue of Liberty which is quite an image once you think about it. Not even the first time this has happened with a Marvel movie.
There is quite a variety of artwork in this issue so it was interesting to read even if you do not know anything about the characters going in.
I already enjoy the work of a lot of these writers and artists so I was on board for this from when I first heard about it. If you have not heard of any of these creatives before then I would recommend reading this and then going to see what else they have worked on.
Comic details:
Writer: Christina Strain, Maurene Goo, Alyssa Wong, Gene Luen Yang, Greg Pak
Penciler: Jason Loo, Mashal Ahmed, Whilce Portacio, Marcus To
Cover Artist: Jim Cheung
Publisher: Marvel
Published: August 25, 2021