Comics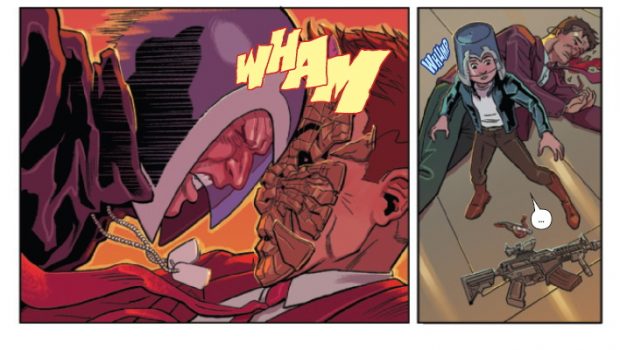 Published on January 17th, 2022 | by Tim Chuma
Marvel's Voices: Heritage #1 Review
Summary: A worthwhile set of stories even if you do not know these characters. The different artists match up to the writers and I would recommend this one even if you are a more casual Marvel fan.
The Marvel's Voices series continues with indigenous creators telling stories of an indigenous Marvel character of note that they feel they can bring something to. I have enjoyed the previous instalments of this series so was looking forward to seeing this one.
I enjoyed the different characters and stories in this one but my favourite was the American Eagle one as he is an old man and dealing with having to move out of Avengers Mountain and signing stuff at conventions for his fans. I thought that story was handled well and something you would not see with a superhero usually as you see them at their prime and not when they are old and no longer a use to the Avengers.
There are a variety of different art styles in this to go along with the different writers and I all think they match up well.
While I had not heard of any of these characters before I read this it still maintained my interest enough that I would recommend it to even the casual Marvel fan and if you know these characters that would be even better.
Comic details:
Writer: Rebecca Roanhorse, Bobby Wilson, Nyla Innuksuk
Penciler: James Terry, David Cutler, Shaun Beyale, Natasha Donovan
Cover Artist: Kyle Charles
Publisher: Marvel
Published: January 12, 2022