Comics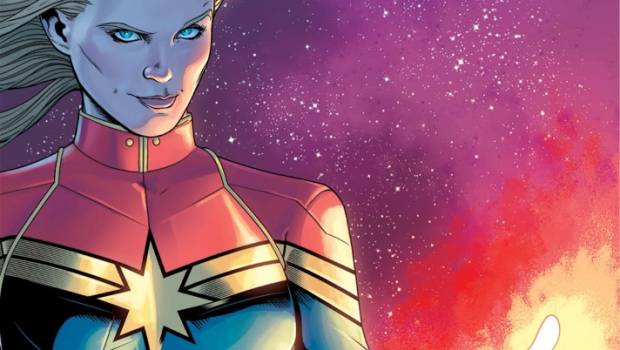 Published on October 16th, 2020 | by Admin
MARVEL'S STORMBREAKERS DEBUT NEW VARIANT COVERS THIS DECEMBER
Last week, Marvel Comics announced the debut of MARVEL'S STORMBREAKERS, its latest preeminent talent distinction program to spotlight the next generation of elite artists in the industry. Today, Marvel is excited to reveal that local comic shops will receive a collection of variant covers featuring the extraordinary artwork of the inaugural class which includes Josh Cassara (X-Force), Patrick Gleason (Amazing Spider-Man), Peach Momoko (known for her best-selling covers), Natacha Bustos (Moon Girl and Devil Dinosaur), Iban Coello (Venom), Carmen Carnero (Hellions), Juann Cabal (Guardians of the Galaxy), and R.B. Silva (Fantastic Four, Powers of X)!
These groundbreaking artists will unleash their creative talents to bring some of Marvel's most beloved heroes to life in brand-new artwork. These stunning character portraits in each Stormbreaker's iconic style will be available as variant covers on issues of your favorite ongoing titles starting this December. See Iban Coello's Spider-Man, Josh Cassara's Black Panther, Patrick Gleason's Captain America, Juann Cabal's Captain Marvel, R.B. Silva's Invisible Woman, Peach Momoko's Hellcat, Natacha Bustos' Venom, and Carmen Carnero's Kate Pryde on these bold covers showcasing the unique artistic visions for which these creators were selected.
Check out Marvel.com/Stormbreakers to see all the latest exclusive interviews, articles, and artwork from these future comic book superstars. And stay tuned for more Marvel's Stormbreakers news, special art series, and more in the coming weeks and months.
AMAZING SPIDER-MAN #54 STORMBREAKERS VARIANT COVER by IBAN COELLO
AVENGERS #40 STORMBREAKERS VARIANT COVER by JOSHUA CASSARA
CAPTAIN AMERICA #27 STORMBREAKERS VARIANT COVER by PATRICK GLEASON
CAPTAIN MARVEL #25 STORMBREAKERS VARIANT COVER by JUANN CABAL
FANTASIC FOUR #26 STORMBREAKERS VARIANT COVER by R.B. SILVA
IRON MAN #4 STORMBREAKERS VARIANT COVER by PEACH MOMOKO
KING IN BLACK #1 STORMBREAKERS VARIANT COVER by NATACHA BUSTOS
X-MEN #15 STORMBREAKERS VARIANT COVER by CARMEN CARNERO