Games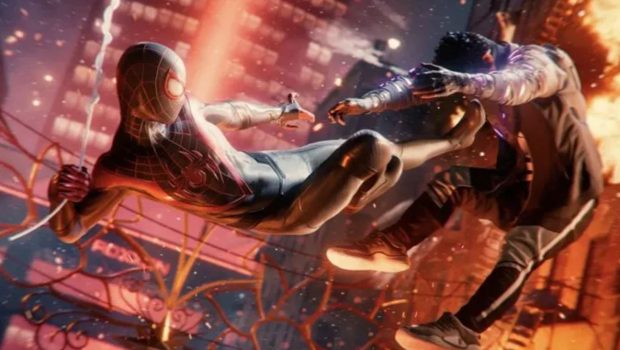 Published on October 20th, 2022 | by Adrian Gunning
Marvel's Spider-Man: Miles Morales is coming to PC on November 18
PlayStation Australia is pleased to announce that Marvel's Spider-Man: Miles Morales is coming to PC on Friday, 18 November and contains exciting enhancements and pre-purchase bonuses.
Check out the epic trailer here.
Marvel's Spider-Man: Miles Morales on PC features many enhancements, customisable settings and support for a broad range of hardware configurations, all the way from high-end PCs to portable PC gaming devices.
The game features options for ray-traced reflections with a variety of quality levels and newly added ray-traced shadows for outdoor light cast by the sun and the moon. This enables realistic shadows with natural gradients in softness and further enhances the visual fidelity of Marvel's New York.
The game is fully optimised for ultra-wide gaming and supports ultra-wide aspect ratios of 21:9, 32:9 and even 48:9 when using multiple monitor setups. The cinematics in Marvel's Spider-Man: Miles Morales on PC are adapted to be fully viewable in aspect ratios up to 32:9.
Marvel's Spider-Man: Miles Morales supports the latest performancing enhancing upscaling technologies like NVIDIA DLSS 3. This technology GeForce RTX 40 Series GPUs combines DLSS Super Resolution, DLSS Frame Generation, and NVIDIA Reflex to boost your frame rate to new heights. NVIDIA DLSS2, NVIDIA DLAA, and NVIDIA Reflex will also be supported.
In the graphics menu, players will find many customisable features, presets and quality levels to choose from. These include texture quality and filtering, level of detail, crowd and traffic density, field of view, windowed, full screen and exclusive full screen rendering modes, and many other options.
Below is an overview of the recommended specifications for a variety of graphical presets.

* Use of performance enhancing upscaling like NVIDIA DLSS is recommended when using both ray-traced reflections and ray-traced shadows.
The game also features extensive customisable control options for mouse and keyboard and controllers. When using a PlayStation DualSense controller on a wired USB connection, players will get the full DualSense controller experience, including adaptive trigger feedback and haptic response, and with Steam input support, players can use a variety of peripherals and get innumerable remapping options.
Players can pre-purchase now on both Steam and Epic Games Store for $74.95 AUD. Players who pre-purchase ahead of the game's launch will unlock the following game content early:
Two-suit pack, including the T.R.A.C.K., Suit, and into the Spider-Verse Suit
Early access to the Gravity Well gadget
Three Skill Points to unlock some abilities from the start of the game
To find out more about Marvel's Spider-Man: Miles Morales head to the PlayStation Blog.