Comics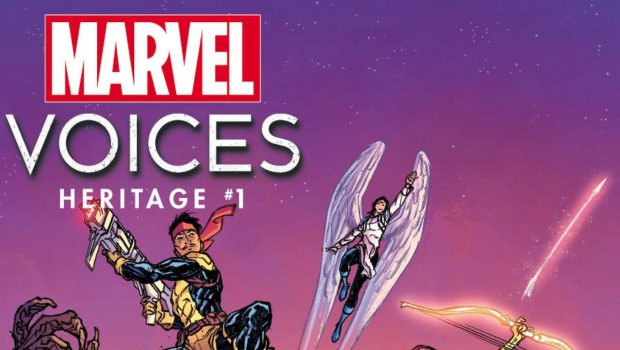 Published on January 13th, 2022 | by Adrian Gunning
MARVEL'S GREATEST INDIGNEOUS HEROES GET THE SPOTLIGHT IN THE NEW MARVEL'S VOICES: HERITAGE #1 TRAILER!
Today Marvel Comics continues its tradition to uplift and spotlight Indigenous and First Nations creators and characters in the highly-anticipated MARVEL'S VOICES: HERITAGE #1. An all-star lineup of Indigenous writers and artists will come together on four thrilling stories that dive into the past, present, and future of the Marvel Universe and star some of Marvel's most iconic Indigenous super heroes.
New York Times bestselling author Rebecca Roanhorse and acclaimed Navajo artist Shaun Beyale will further reveal the fascinating story behind River, the mysterious stranger from the pages of Rebecca Roanhorse's new PHOENIX SONG: ECHO series! Discover Snowguard's greatest hopes and fears in a tale by celebrated filmmaker Nyla Innuksuk and artist Natasha Donovan! Writer Steven Paul Judd and artist David Cutler explore the legacy of Jason Strongbow AKA American Eagle in a poignant tale about this classic Navajo super hero. And X-Men fans won't want to miss Dani Moonstar, Forge, Warpath, Greycrow, and Risque teaming up in an incredible story by Jim Terry! Get your first glimpse at these adventures in the all-new MARVEL'S VOICES: HERITAGE #1 trailer, featuring never-before-seen artwork!
Pick up MARVEL'S VOICES: HERITAGE #1 digitally or at your local comic shop today!