Games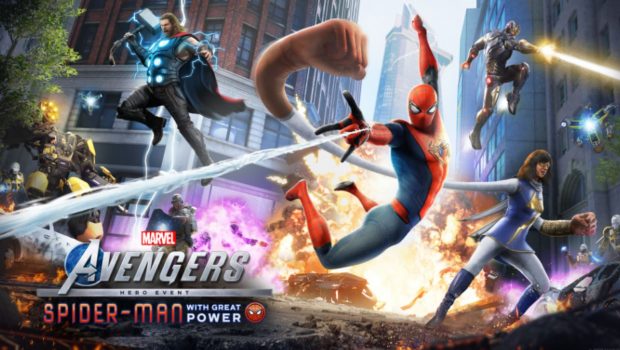 Published on December 1st, 2021 | by Adrian Gunning
MARVEL'S AVENGERS UPDATE ADDS NEW KLAW RAID AND PLAYSTATION-EXCLUSIVE HERO SPIDER-MAN
Today, SQUARE ENIX® announced that Marvel's Avengers patch 2.2 is now available, bringing with it an entirely new four-player Raid to take on the villain Klaw as well as a new Hero exclusive to PlayStation, Spider-Man.
In addition to the Raid and Hero, the update brings with it several new and improved systems, including:
Shipments – The Shipments feature provides an entirely new path to earn coveted cosmetics, resources, and other items strictly through gameplay, a highly requested option from the Marvel's Avengers community. Each Shipment costs 500 Units (the currency earned while playing the game) and pulls from a collection of nearly 250 possible items, with a small chance of rewarding a premium Outfit unavailable via any other means of acquisition. But luck isn't required to get the Outfit; players will automatically receive it after claiming 100 Shipments. A blog with more information about the Shipments feature is available to read at https://avengers.square-enix-games.com/en-gb/news/earned-cosmetics-dev-blog/
Power-Level Increase – The maximum Power Level achievable has increased from 150 to 175. Acquiring the best gear requires players to complete the game's toughest challenge: the new four-player Klaw Raid: Discordant Sound on Elite mode, its hardest difficulty level.
Gear Upgrading – Players can now recycle gear of a higher power level to upgrade their current gear to match the higher-power level of the consumed item, with few exceptions. A blog detailing the gear upgrade system is available at https://avengers.square-enix-games.com/en-gb/news/gear-resources-rework-blog
A Marvel's Avengers WAR TABLE Deep Dive dedicated to patch 2.2 premiered on November 29 and offered an extensive look at what players can expect from the update.
Watch the Marvel's Avengers WAR TABLE Deep Dive about Patch 2.2
Today's update adds to a game already packed with content, bringing new features and continuing the game's story through the ongoing Avengers Initiative. Marvel's Avengers now offers several campaigns, nine playable heroes (ten on PlayStation platforms), and endless multiplayer co-op action for up to four players.