Comics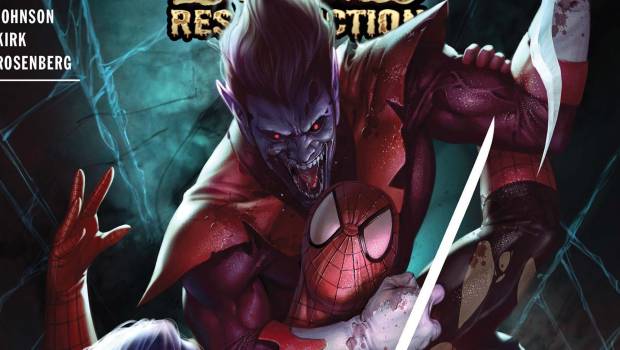 Published on September 30th, 2020 | by Tim Chuma
Marvel Zombies: Resurrection #2 (2020) Review
Summary: Zombies, zombies and more zombies!
3
There! Pretty as a picture!
After some kind of zombie plague from the zombified corpse of Galactus infects the earth, Peter Parker, Blade and a couple of others flying around in a converted Sentinel to search for survivors. They meet up with some of their former colleagues who have decided the only way to beat the virus is to become non-organic. Things turn south when the infected break in and zombie Hulk ends up on their trail.
I heard of this series before as it seemed like there was zombie everything for a while. Did not know what the actual story was for this but it seems to be an alternate continuity so they can do what they want with the story and just have the characters keep going normally in another timeline.
The difference in this one is the virus is revealed to be a parasite with a hive mind so there is no "cure" as they are told but they are determined to try and find the source of the infection even though it seems hopeless. Blade is just happy to kill the undead as it is the same as killing vampires for him.
Might be a better one to read when all of the parts come out as it is only a short series. There are two more parts of this storyline to go.
If you are a fan of the Marvel zombies series then by all means get this one.
Comic details:
Published: September 30, 2020
Writer: Phillip Kennedy Johnson
Penciler: Leonard Kirk
Cover Artist: In-Hyuk Lee