Comics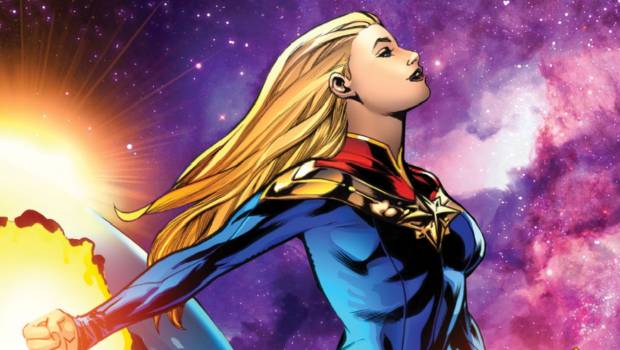 Published on November 20th, 2020 | by Adrian Gunning
MARVEL COMMEMORATES THE 300TH MARVEL MASTERWORKS WITH SPECIAL COMIC VARIANT COVERS
With the imminent arrival of the 300th Marvel Masterworks this spring, Marvel Comics is proud to honor this milestone with special Masterworks variant covers on select issues of your favorite ongoing comic series. This February, you can find these outstanding comic book variant covers on titles like Amazing Spider-Man, Captain Marvel, Daredevil and more. Featuring gorgeous depictions of Marvel's most beloved heroes by acclaimed artist Ema Lupacchino, these must-have comic covers will be adorned front and back, modeled to mirror the iconic design of the Marvel Masterworks hardcovers.
For over thirty years, the Marvels Masterworks line has collected the most seminal stories in Marvel history. Across 300 volumes, the iconic tales of Spider-Man, the Avengers, the X-Men, the Fantastic Four, and more have been presented in these stunning hardcover collections. Celebrate this grand tradition by adding these one-of-a-kind Masterworks covers to your collection starting in February. Feast your eyes on the first three covers below, featuring Spider-Man, Daredevil, and Captain Marvel, and stay tuned for more Masterworks variant cover reveals in the coming weeks!
And don't forget to pick up the historic 300th Marvel Masterworks, featuring the offbeat adventures of one of comic's most hilarious characters, Howard the Duck!
AMAZING SPIDER-MAN #59 MASTERWORKS VARIANT by EMA LUPACCHINO
CAPTAIN MARVEL #26 MASTERWORKS VARIANT by EMA LUPACCHINO
DAREDEVIL #27 MASTERWORKS VARIANT by EMA LUPACCHINO
FANTASTIC FOUR #29 MASTERWORKS VARIANT COVER by EMA LUPACCHINO
IRON FIST: HEART OF THE DRAGON #2 MASTERWORKS VARIANT COVER by EMA LUPACCHINO