Comics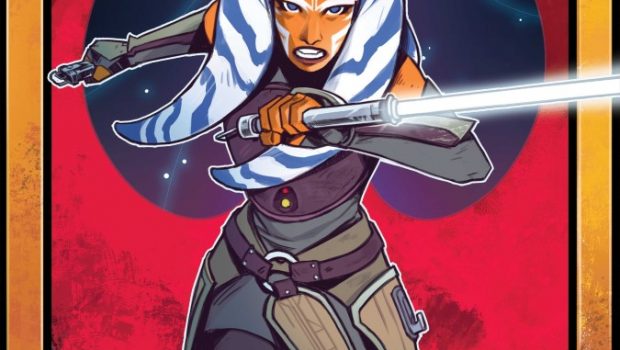 Published on September 28th, 2023 | by Adrian Gunning
MARVEL COMICS CELEBRATES THE 10TH ANNIVERSARY OF STAR WARS REBELS WITH NEW VARIANT COVERS @ashoka
Next year will mark 10 years since fans were introduced to a new band of galactic heroes in Star Wars Rebels, and Marvel Comics will celebrate the milestone with new variant covers by acclaimed artist Caspar Wijngaard. Depicting the beloved cast of the series, the REBELS 10TH ANNIVERSARY VARIANT COVERS will adorn issues of Marvel's ongoing Star Wars and Star Wars: Darth Vader comic book titles from January to April.
Set before Star Wars: A New Hope, the hit animated series chronicled the early adventures of the Rebellion and starred Jedi apprentice Ezra Bridger, pilot Hera Syndulla and her loyal astromech droid Chopper, Mandalorian warrior Sabine Wren, and many more. The series also continued the saga of Ahsoka Tano and brought back Grand Admiral Thrawn to the Star Wars mythos. Since ending, Star Wars Rebels continues to impact Star Wars storytelling from appearances in comic books and novels to the new Ahsoka series, which catches up with many of the show's central characters as they embark on exciting new journeys. Fans can also return to the Star Wars Rebels era by enjoying the complete series on Disney+.
"It was such an honor to be involved in the 10th anniversary for Rebels, having recently revisiting the adventures of the Spectres in preparation for Ashoka, this opportunity was perfect timing," Wijngaard told StarWars.com. "We've been absolutely spoiled with Rebels content these last few weeks and I'm glad in could be a part of it in some way."
Check out all eight STAR WARS REBELS 10TH ANNIVERSARY VARIANT COVERS now and pick them up at your local comic shop starting in January! For more information, visit Marvel.com.