Comics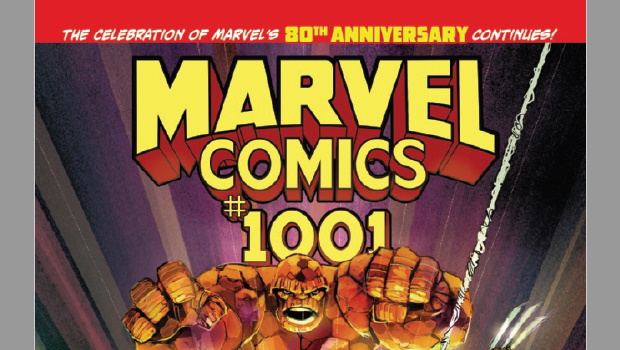 Published on October 16th, 2019 | by Chris O'Connor
Marvel Comics #1001 Comic Review
Summary: Bite size samplers for some of Marvels biggest names.
Following on the heels of Marvel Comics 1000 which celebrated Marvel's 80 years, comes Marvel Comics 1001… more or less a sampler for some of the big names in the Marvel line up. All these little morsels of Marvel bookended by a lovely little bit of mystery.
Writing
As mentioned, there's a grab bag here, a little bite size taste of a variety of characters from the Marvel universe. For writers who are perhaps used to writing over many issues, it's obviously quite a different experience to create a coherent story that fits on one page but that's just what they have done and most take the opportunity to be light hearted which is fun and a relief given what is happening in some of the ongoing series at the moment. Tying these all together… or more correctly forming the bookends to the stories is the opener and closer of the piece which has enough mystery to keep readers intrigued for what revelations are to come.
Artwork
Much like the writing, the artwork is created by a number of different talents, the benefit is if there's one style that isn't quite to your liking, turn the page and you're bound to find one that is. There's quite a variety here too, from the reduced palette minimal tone panels to the sweeping range of colours and contrasts in others. Line work spans the spectrum from classic style, to Saturday cartoon style to highly detailed… they must have been given more time to work on it, pieces.
Final Thoughts?
This won't be for everyone… it's not for long story arc fans, it's not for people who want a lot of depth in their comics. It is however great for people just dipping their toes in the Marvel waters. Being able to flick through the pages and see if any character grabs your attention and or holds your interest… it's a great starting place for a future comics collection. With a smattering of intrigue and some refreshingly light hearted takes on some much loved characters, this is really just a fun read.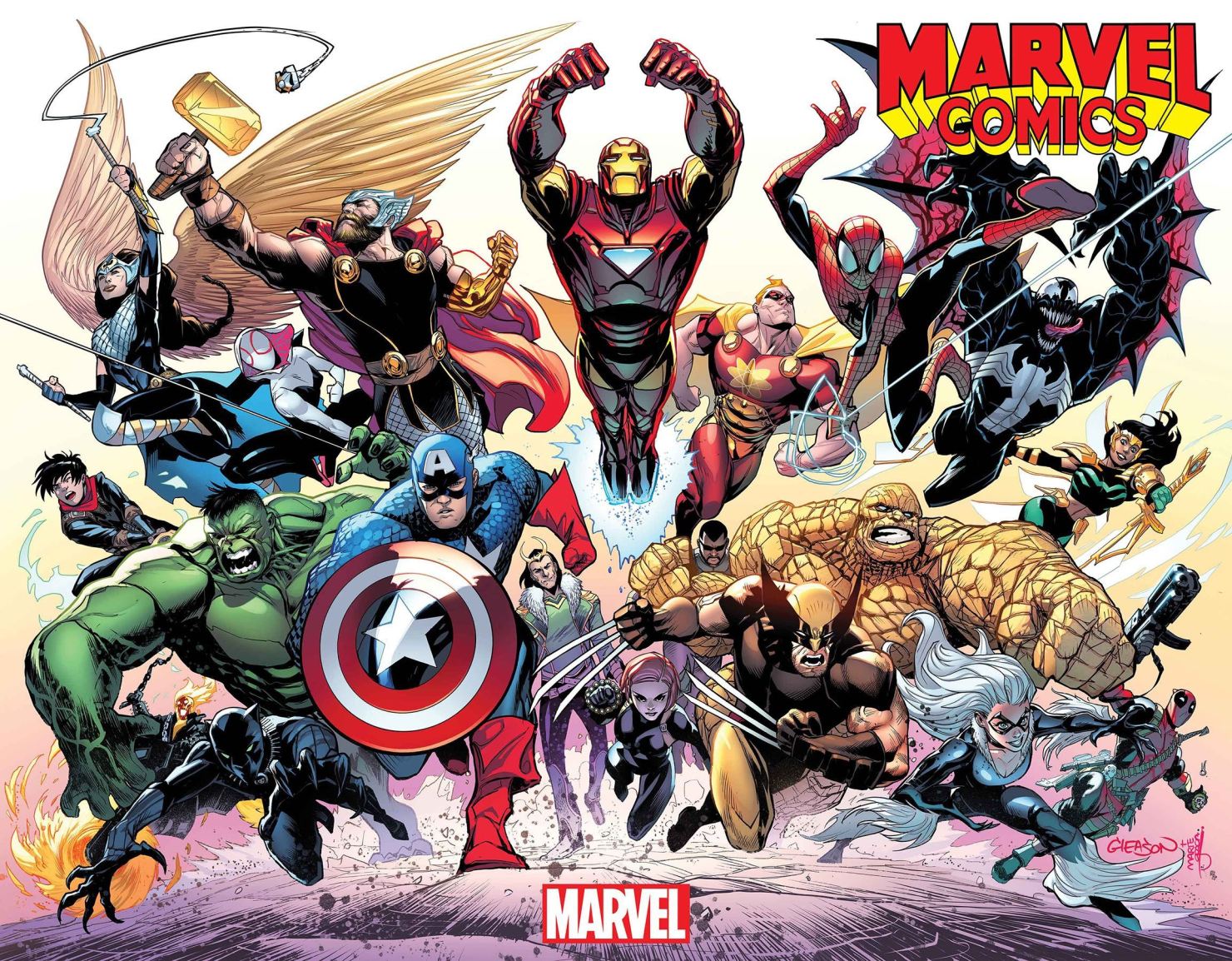 Comics Details
Publisher: Marvel
Writer: Howard Chaykin, Leah Williams, Brian Posehn, Jimmy Palmiotti
Cover Artist: Rod Reis
Genre: Superhero
Format: 32pgs, FC
Release Date: 2nd October, 2019