Events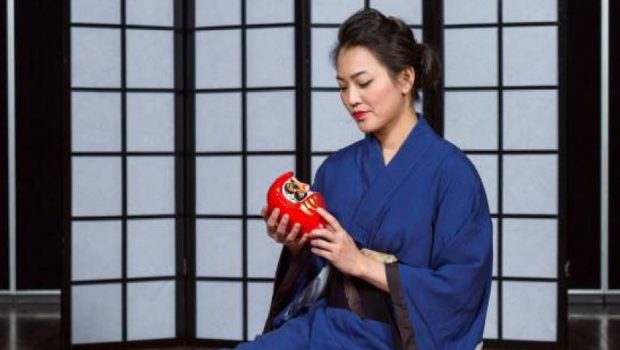 Published on June 22nd, 2016 | by admin
Martin Rice presents The World Premiere of GAIJIN
Japanese Kabuki Theatre with a modern twist is coming to the heart of Brunswick.
Japanese Kabuki Theatre is coming to the heart of Brunswick in a thrilling tale of sacrifice, cultural understanding and martial arts all set to the backdrop of the turbulent spirit world of Japan.
GAIJIN will premiere with a limited season at the Brunswick Mechanics Institute from Wednesday July 6 until Saturday July 16.
Presenting a fascinating insight into all forms of Japanese theatre, from Kabuki, to Suzuki and containing a breath taking choreographed sword fighting, GAIJIN will take the audience to the grand wooden theatres of Japan, drenched with Sake, spirit and riveting tales.
Written and directed by Martin Rice GAIJIN, or foreigner, captures the centuries of heritage in
Japanese Theatre with a firm nod to modern issues of immigration, belonging and the understanding of spirituality.
Martin is passionate about presenting an authentic experience to Melbourne audiences, 'GAIJIN
represent a culmination of years of fascination with Japanese Theatre, martial arts and culture.
Kabuki is an honest, exciting and at times avant garde art form that provides an interesting medium for in depth story telling.'
GAIJIN features traditional story telling, engaging choreography, and a stunning live score
composed and performed by Adrian Sherriff (La Mama Musica). Martin Rice has been humbled by
Adrian's involvement and the quality of the cast that share his vision. 'We have assembled a great
cast who are passionate about Japanese Theatre, and to have Adrian on board for the music really
adds depth to the performance. GAIJIN is a great cultural experience that I am immensely proud to
present to Melbourne'
Don't miss out on this unique theatrical offering, tickets now on sale at metanoiatheatre.com.
Event Details

Metanoia Theatre, Mechanics Institute Brunswick  270 Sydney Road, Brunswick
Directors: Martin Rice
Written By: Martin Rice
Music composition and performance: Adrian Sherriff
Dates: 6-16 July 2016
Times: Wed – Sat 7:30pm
Tickets: Adult – $30
Concession and under 30s – $25
Parental guidance recommended (PG)
Bookings: metanoiatheatre.com