Films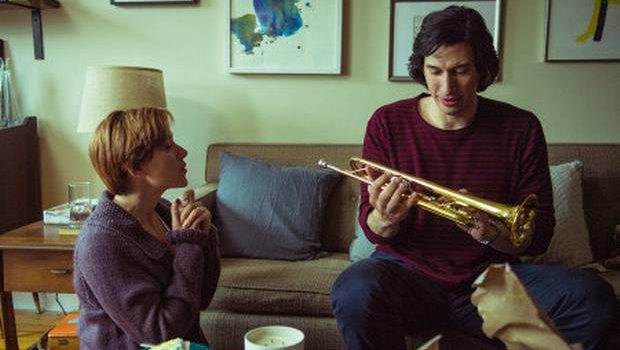 Published on December 4th, 2019 | by Damien Straker
Marriage Story – Film Review
Reviewed by Damien Straker on the 4th of December 2019
Netflix presents a film by Noah Baumbach
Produced by David Heyman and Noah Baumbach
Written by Noah Baumbach
Starring Scarlett Johansson, Adam Driver, Laura Dern, Alan Alda, Ray Liotta, Azhy Robertson, Julie Hagerty, Wallace Shawn, and Merritt Wever
Music by Randy Newman
Cinematography Robbie Ryan
Edited by Jennifer Lame
Rating: M
Running Time: 136 minutes
Release Date: available on Netflix from the 6th of December 2019
Noah Baumbach's Marriage Story is foremost about a couple seeking an amicable divorce. Charlie (Adam Driver) and Nicole (Scarlett Johansson) have grown apart because he is a controlling New York theatre director and she longs to pursue her own acting career with larger opportunities. The couple share a son, Henry (Azhy Robertson), who Nicole wants to take to LA while she works temporarily. What starts as a calm separation, where they continue working together and visit one another, descends into a terrible custody battle. Nicole suggests becoming a permanent resident in LA and believes Henry wants to stay with her indefinitely. The shift from a mutual understanding to conflicting worldviews transports this excellent, absorbing film into a bleaker but more emotionally complex piece that is rich and unforgettable.
The couple's animosity grows once lawyers are introduced to their case. Nicole meets Nora (Laura Dern), a powerful, charismatic attorney who hears her story and proves equally sympathetic and ruthless. Meanwhile, Charlie considers hiring his own expensive high-powered lawyer, Jay (Ray Liotta), who suggests painting Nicole as an alcoholic and unfit for custody. When Charlie wisely leaves this firm, he hires a gentler option in Bert (Alan Alda) who pleads for him not to take the case to court. Bert also suggests that Henry will make his own choices and perhaps return to New York when he is older. However, the thought of constantly travelling to LA and losing Henry's love presses Charlie to become desperate and reactionary.
Marriage Story's brilliance is how it transcends the simplicity of its dramatic premise. The initial outline of a couple vying for custody becomes a deep examination of how decent people lose their ability to communicate. Their voices are literally overpowered by expensive lawyers who assume their clients are paying them to be brutal and merciless regardless of the personal damage they cause. Similarly, Charlie is pressured by the growing economic strain of hiring a lawyer, flying between New York and LA, finding accommodation, and possibly losing a major theatre grant. The film comments on how money is pivotal by circulating through bloodless institutions like law firms and how these capitalistic systems dispel love.
Furthermore, Marriage Story dramatises how contrasting pathways result in terrible personal collisions. Nicole, who attracted fame after featuring in a teen movie when she was younger, reveals to Nora what dismantled her relationship. When she told Charlie about a film role she was offered he laughed at the prospect. In a equally condescending moment, we see Charlie providing her notes on her theatre performance despite her departure from the company. His controlling nature as both an artist and a husband urges Nicole to pursue a new life in LA. The change also means Charlie's world is upended because of the distance and the travel that prevents him from immediately seeing Henry.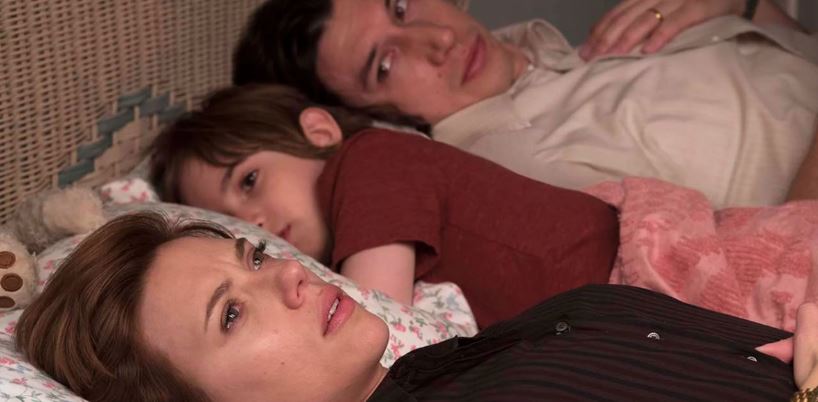 An excellent sequence involving trick-or-treating on Halloween underlines the couple's miscommunication. Someone from Charlie's theatre company crafts Henry a Halloween costume. However, Nicole buys him a brand new one to wear instead. She also takes him out first, which means that when Charlie visits Henry is too tired to participate. It is incredibly funny and pitiful watching them driving at night scarcely collecting sweets. It also reflects how Henry is physically being pulled between two different worlds. Another strong scene proves simple and profound. When Henry is staying with Charlie, they are reviewed by an observer. The humourless woman oversees their activities, such as eating dinner and playing. The scene cleverly parodies the nature of celebrity where a normal life is impossible while being watched.
The story's absorbing nature is attributable to the faultless performances. This is the best role of Scarlett Johansson's career and enriched by a deeply emotive and vulnerable portrait of anguish and independence. As she starts talking to Nora, she is filmed in a close-up shot so that internal pain is visible in her eyes. Then from a wide angle, her diminutive body language infers how small she feels and amplifies her desire to be free. As Nora, Laura Dern is a formidable presence and very funny when explaining different gender expectations using religious allegories. Julie Hagerty, who plays Nicole's mother, Sandra, brings great levity with her comic performance as a woman who once had an acting career and proves sympathetic to Charlie.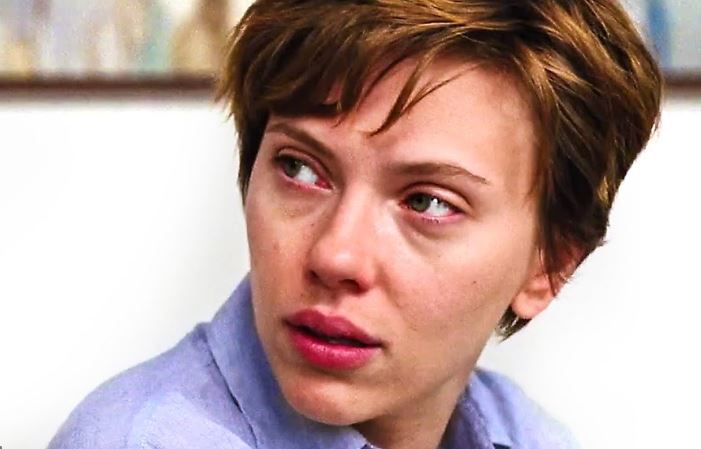 Adam Driver subtly finds the humanity of an ordinary, decent man desperate to keep his son. His understated performance discovers mounting frustration, such as berating Henry for not entering his car after a long flight. Meanwhile, the raw emotion on screen during a verbal stoush with Nicole is chilling and powerful. The brutality is balanced with great empathy and emotion at the end. Ray Liotta is perfectly cast as the oily lawyer Jay who is incapable of kindness. Alan Alda makes Bert a gentle fellow who is quiet, funny, and wise. The lawyers are the couple's consciousness, swaying them between conflicting impressions: anger, hate, and compassion. Azhy Robertson as Henry is a revelation. It is an unshowy, naturalistic depiction of childhood and his behaviour is never less than authentic.
Noah Baumbach, who has made several impressive films, deserves credit for this fine assemblage. He has cornered the market for comedy-dramas about ordinary American families and conflicts between the East and West coasts of America. Greenberg (2010) is underrated and misunderstood while Frances Ha (2012) is his most popular. Marriage Story excels because its simple premise is a platform for impeccable detail and fascinating ideas. One example is a song Charlie sings about being alive. The scene infers a unique idea that custody presses people to improve themselves because they want to live for their children. There are also funny swipes at the movie industry, such as when Nicole is micromanaged on a film set while holding a digital baby. Sometimes Baumbach's films can take strange detours but the story's precision makes us long to discover its resolution. Before it ends it manages to be funny and incredibly moving.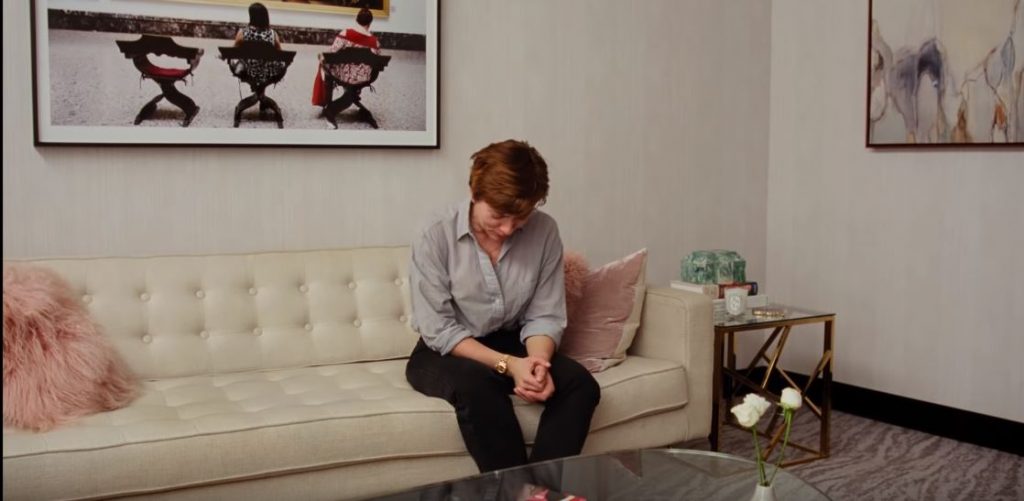 Marriage Story is about more than an increasingly ugly divorce. It reveals how people dissolve the qualities that make them decent human beings. Both Scarlett Johansson and Adam Driver plausibly reveal the flaws and desires of their characters so that we understand both parties. No one is portrayed as a villain. They are regular people who make mistakes, who are desperate, and fatally view the world from one perspective. They are overwhelmed by self-interest, ambition, money, and the room's loudest voices. The dramatisation of these conflicting viewpoints is a microcosm of America's current divisiveness. Yet it is poignant because beneath the animosity, it argues that flawed people can rediscover their civility. The simple image of tying someone else's shoelaces shows how Charlie and Nicole find amicability for their child and put themselves at ease. Baumbach hopes that in the most oppressive times people can be tolerant. The way this film, one of the year's best, explores this thematic goal is compelling, real, and worthy of future accolades.
Summary: The way this film, one of the year's best, explores its thematic goal is compelling, real, and worthy of future accolades.