Events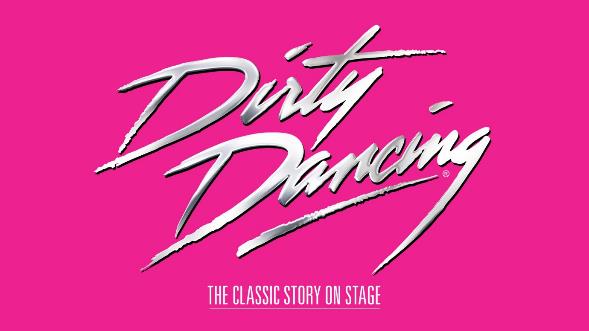 Published on September 16th, 2014 | by Admin
MARK VINCENT TO MAKE HIS MUSICAL THEATRE DEBUT IN DIRTY DANCING
Leading Australian theatre producer John Frost today announced that young classical music singer Mark Vincent will make his musical theatre debut in the role of Billy in the new Australian production of Dirty Dancing. The leading roles of Johnny Castle and Baby will be announced in coming weeks. Dirty Dancing will play at the Sydney Lyric Theatre from 28 November this year, then Melbourne's Princess Theatre from March and the Lyric Theatre, QPAC from May.
Mark Vincent is the only classical artist in Australian history to have released six albums by the time he was 20 years old, and he has sold in excess of 500,000 albums. The Sutherland Shire-raised young man won the third series of Australia's Got Talent in 2009  when he was only 16 years of age (an experience he has described as "surreal, amazing"). Soon he was signed to the Sony Music record label and the world sat up to take notice. Mark studied at the Australian Institute of Music where he developed a passion for musical theatre, and is looking forward to his debut role in Dirty Dancing.
"Mark has an extraordinary voice and I can't wait for audiences to hear him sing those classic Dirty Dancing songs In the Still of the Night and (I've Had) The Time of My Life," said John Frost. "He has already achieved so much in such a short time. The whole creative team was so impressed with Mark's audition, and we look forward to seeing him develop into a leading man on the musical theatre stage."
Featuring hit songs including Hungry Eyes, Hey! Baby, Do You Love Me? and the iconic (I've Had) The Time Of My Life, Dirty Dancing has become one of the most popular musical productions of all time.
It's the summer of 1963, and 17 year old Frances "Baby" Houseman is about to learn some major lessons in life as well as a thing or two about dancing. On holiday in New York's Catskill Mountains with her older sister and parents, Baby shows little interest in the resort activities, and instead discovers her own entertainment when she stumbles upon the staff quarters when an all-night dance party is in full swing. Mesmerised by the raunchy dance moves and the pounding rhythms, Baby can't wait to be part of the scene, especially when she catches sight of Johnny Castle the resort dance instructor. Baby's life is about to change forever as she is thrown in at the deep end as Johnny's leading lady both on-stage and off with breathtaking consequences.
dirtydancingaustralia.com 
SYDNEY
Venue:                                 Sydney Lyric Theatre, The Star
Season:                                From 28 November, 2014
Performance Times:       Wed-Sat 8pm, matinees Wed at 1pm and Sat at 2pm, Sunday 1pm and 6pm
Price:                                    Tickets from $59.90*
Bookings:                            ticketmaster.com.au or 1300 795 267
Groups 8+ call 1300 889 278
MELBOURNE
Venue:                                 Princess Theatre
Season:                                From March, 2015
Performance Times:       Wed-Sat 8pm, matinees Wed at 1pm and Sat at 2pm, Sunday 1pm and 6pm
Price:                                     Tickets from $59.90*
Bookings:                            ticketmaster.com.au or phone 1300 111 011
Groups 8+ call 1300 889 278
Tickets are on sale September 29
BRISBANE
Venue:                                 Lyric Theatre, QPAC
Season:                                From May, 2015
Performance Times:       Wed-Sat 8pm, matinees Wed at 1pm and Sat at 2pm, Sunday 1pm and 6pm
Price:                                    Tickets from $59.90*
Bookings:                            qpac.com.au or phone 136 246
Groups 8+ 07 3840 7466
Tickets are on sale September 29
*An additional transaction fee and/or a credit/debit payment processing fee may apply