Comics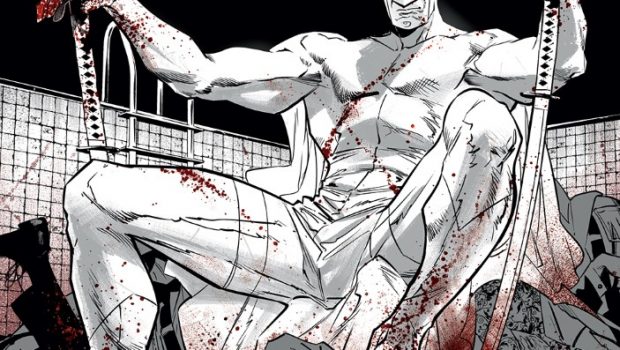 Published on October 26th, 2022 | by Adrian Gunning
MARK MILLAR & JORGE JIMÉNEZ TEAM UP FOR MOST VIOLENT NEMESIS CHAPTER YET IN SEQUEL SERIES—NEMESIS: RELOADED—IN JANUARY 2023 @mrmarkmillar
Bestselling creator Mark Millar (The Magic Order, Kingsman: The Secret Service) will team with Jorge Jiménez (Batman) for the upcoming sequel series, Nemesis: Reloaded. This five issue miniseries will launch in January 2023 from Image Comics and will join Millar's growing line of popular comics owned by Netflix.
Nemesis: Reloaded is a star-studded sequel series which will usher in an all-new, blood-drenched chapter for one of Millar's most controversial—and popular—supervillain creations.
"Nemesis was just a wee four issue series I did over a decade ago with co-creator Steve McNiven and it's probably the series I'm most asked about returning. It's been through three studios with talent like Tony Scott and Joe and Matt Carnahan attached to write and direct and even a recent polish by the brilliant Emerald Fennell, but now we're on the cusp of getting it back to Netflix for a whole new start and I was just really burning up to do another comic book about this character," said Millar. "It's one of the most fun things I've ever written and we bagged the brilliant, brilliant Jorge Jiménez from Batman to do the honours. This is probably the best art from an amazing career. The guy could not be any more hot than he is right now so I'm delighted to be partnered with him. Note: Nemesis: Reloaded is one of four huge titles leading into our big summer crossover featuring ALL the Millarworld characters—BIG GAME. BIG GAME will be written by me and drawn by Pepe Larraz, freshly stolen from Marvel Comics and their superstar who was drawing X-Men."
The world's most evil comic book is back! Who is Nemesis, and why does this eccentric billionaire who dresses up in a mask and cape want to terrorize people instead of helping them? Isn't that how this is supposed to go?
Jiménez added: "Honestly, drawing this series has being quite an adventure for me! The script is special and very dynamic, it's written in a way that allows me to explore all the drawing styles that I have been working on in recent years. When you have it in your hands, you will understand what I mean! I knew that working with a great master like Millar would be incredible, but he has exceeded my expectations!! I promise you a ton of action! Yes, Nemesis, this bastard has a plan, and you can't miss it!"
Nemesis: Reloaded #1 will be available at comic book shops on Wednesday, January 11: