Interviews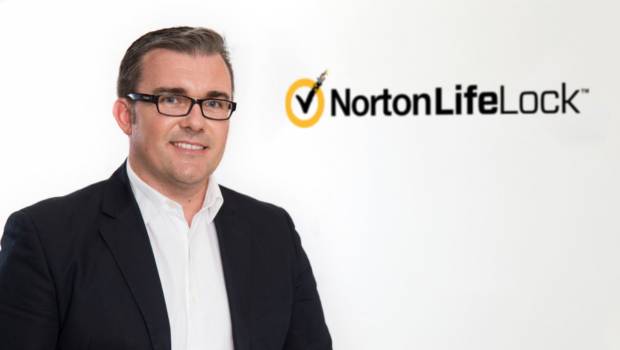 Published on August 25th, 2020 | by Andrew Bistak
Mark Gorrie Interview (Senior Director APAC NortonLifeLock)
We catch-up with Mark Gorrie, Senior Director APAC NortonLifeLock to discuss the new NortonLifeLock software and the dangers of the Dark Web!
Tell us about Dark Web Monitoring?
NortonLifeLock's Dark Web Monitoring technology is today being launched to Australian customers. The new technology monitors the dark web and helps prevent identity threats. Dark Web Monitoring searches for over 120 types of personal identifiable information including email, physical address, phone number, driver licence number, credit card or bank account numbers and gamer tags. As part of the new service, NortonLifeLock monitors the dark web and private forums, looking for information that may belong to users. If users' personal information is found on the dark web, Norton 360 will notify customers and advise on next steps they can take to protect their information.
Norton 360 with Dark Web Monitoring is available now in-stores and will be available online from 1 September. Existing Norton 360 Premium and Deluxe customers will have their plans updated to include Dark Web Monitoring for the remainder of the subscription at no extra cost.
As the Dark Web constantly moves, was this a challenge for LifeLock?
Cyber attacks are constantly evolving and becoming more sophisticated. The dark web adds another dimension to the online threats impacting Australians. The dark web allows criminals to remain anonymous while buying and trading stolen data, which can be then used for identity theft. Identity theft is one of the biggest risks of the dark web.
Cyber threats are always evolving, which is why NortonLifeLock protection is always evolving too. While the Dark Web constantly moves, this technology powered by LifeLock uses a combination of humans and technology used to access to hard-to-penetrate private and public forums.
Norton has been able to leverage LifeLock's 15 year heritage in identity protection to provide Australians with a solution powered by AI and human technology that scan the dark web and private forums, searching for customers' personal information. This long history of alerting customers to identity theft has allowed the service to evolve and improve with the constantly changing threat environment. Norton 360 customers will be notified and advised on next steps they can take in protecting their information.
Do you think Australians become complacent with their internet security when it expires?
This year we have definitely seen people becoming more aware of online threats however, convenience has also played a key role making them more complacent around their cyber security. The NortonLifeLock Digital Transformation Report found that Aussies admitted they took more risks when it came to their online security. According to this report, over a quarter of respondents (29 per cent) said they are connecting to open/unsecured networks. Additionally, 2 in 5 respondents who were/are working at home during the lockdown (41 per cent) said they have downloaded content or apps that are not 100% secure, while 44 per cent admitted they are visiting websites that may be unsecure. When our security software expires, we need to be quick to ensure that we are updating this to ensure that we staying protected. Lapsed internet security is up there with poor password management and failure to apply updates to vulnerable devices as a source of poor online hygiene that regularly results in a compromised device or identity. Maintaining unique and complex passwords, regularly updating devices, not clicking on links & attachments in suspicious emails and applying continuous protection from comprehensive security are the basics of good online hygiene that significantly reduces the risk of compromise.
What are some tips that users can do to remain safe from this online criminal activity?
When it comes to staying safe online, particularly from any dark web scams, there are a couple of simple things we can all be doing: Always keep your VPN turned on. Unencrypted connections may give cyber criminals a chance to snoop on data being sent and received by your device. Using a VPN helps ensure the data transferred to and from your account is encrypted and unreadable. As well, make sure you're managing your passwords. Use two-step or multi-factor authentication wherever offered to help prevent unauthorised access to your online accounts. Always change your default passwords and regularly update them (every 3 months) to something strong and unique on your devices, services, and Wi-Fi networks.
What is your worst horror story that you have heard in terms of security breaches?
One of the scariest stories I've heard is included in the Criminal Domain podcast, from Love Island Australia 2018 winner, Tayla Damir. Tayla ended up stranded in Lebanon alone after an identity thief hacker drained her bank account and took over her digital life. I don't want to spoil too much, but it was a chilling story of what can happen.
You have a new podcast being released that is hosted by Crime Reporter Claire Aird and renowned Futurist Mark Pesce, what are you most excited about this event?
We are really excited to launch Criminal Domain to mark the launch of Dark Web Monitoring. Crime (Criminal) Domain uncovers the online threats affecting Aussies every day. In a true crime style, each episode follows the story of a victim of cyber crime. The launch of this podcast gives us the opportunity to raise awareness of the importance of cyber security among Aussies in a way that makes online threats more relatable and hopefully helps to motivate Australians to stay vigilant online.
Has online criminal activity increased due to COVID-19?
Absolutely, cyber crime has increased during the COVID-19 pandemic. The NortonLifeLock Digital Transformation Report that was released this month revealed that 1 in 6 Aussie survey respondents (15 per cent) reported they were a victim of cyber crime during the first months of the pandemic and 37% noticed an increase in cybercrime activity like scams. According to this report, while nearly 2 in 3 of those surveyed (65 per cent) claimed they have become more vigilant about their online security during lockdown, Aussies admitted they took more risks when it came to their online security.
NortonLifeLock is available now