Games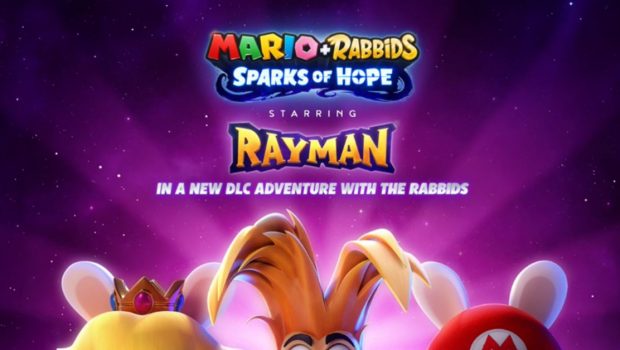 Published on September 11th, 2022 | by Adrian Gunning
MARIO + RABBIDS® SPARKS OF HOPE WELCOMES AN OLD FRIEND AT UBISOFT FORWARD
During today's Ubisoft Forward, Ubisoft revealed a gameplay video of Mario + Rabbids® Sparks of Hope, launching on October 20th on Nintendo SwitchTM. A perfect occasion to reveal that Rayman will be starring in the third game extension.
In a new gameplay video, Mario and his friends have to save the planet Terra Flora from cosmic villain Cursa. They will have to defeat enemies and face the Wiggler, enraged and infected by Cursa's dark influence. The extract showcases a new vibrant world as well as all the different moves, combos, and action players have at their disposal. It also shows the wild possibilities brought by the Sparks during combat, as this boss battle promises to be another iconic moment in Mario + Rabbids® Sparks of Hope. The full gameplay video is available here: https://youtu.be/j8wJmanZZVE
Ubisoft also surprised their audience by revealing that legendary character Rayman will reunite with the Rabbids. Available as a new playable character in an upcoming extension for the game, he will join forces with Rabbid Peach and Rabbid Mario. This additional content will be buyable separately or as part of the season pass, also included in Mario + Rabbids® Sparks of Hope Gold Edition.
For more information on Mario + Rabbids Sparks of Hope visit: www.mario-rabbids.com