Uncategorized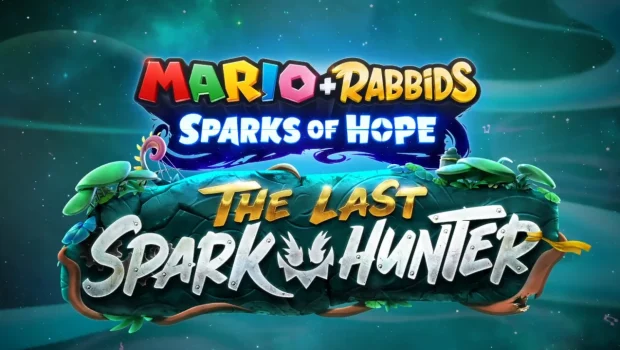 Published on June 22nd, 2023 | by Adrian Gunning
MARIO + RABBIDS® SPARKS OF HOPE: THE LAST SPARK HUNTER LAUNCHES TODAY  
Today, during the Nintendo Direct, Ubisoft® announced the surprise immediate release of their second DLC for Mario + Rabbids® Sparks of Hope, introducing a new story and a new planet to discover. Mario + Rabbids Sparks of Hope is available worldwide, exclusively for Nintendo SwitchTM.
Following its first DLC, The Tower of Doooom, Mario + Rabbids Sparks of Hope continues its journey through epic adventures with this second DLC named The Last Spark Hunter. As they are approaching Cursa's Stronghold, Mario and his friends detect an anomaly in the Melodic Gardens, an enchanting planet where plants produce mesmerizing music. Suspecting a new Darkmess invasion, the Heroes change their course only to find themselves trapped on a silenced planet. New challenges await our heroes in the shape of Kanya, the Last Spark Hunter, who will stop at nothing to accomplish her nefarious plans and has already created her own terrible weapon: the Mecha King Bob-Omb.  However, Mario will not face this threat alone as he might encounter new allies, including an old friend in danger!
In the Melodic Gardens, players are invited on a journey through music and nature in which they can interact with the musical plants to solve puzzles. In addition to the 9 Heroes of the main game being playable, 5 new Sparks can be recruited to stop Kanya's schemes – and any help is welcome with new enemies like Fieldbreakers and Golems crossing their path.
Mario + Rabbids Sparks of Hope : The last Spark Hunter can be bought standalone or as part of the Season Pass and Gold Edition. For more information about this edition, please visit https://www.mariorabbids.com/buypyt.