Games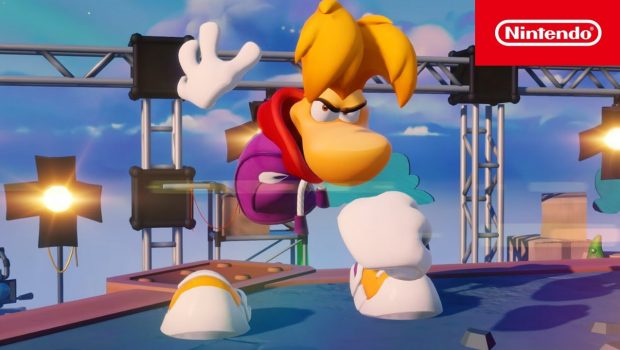 Published on August 30th, 2023 | by Adrian Gunning
MARIO + RABBIDS SPARKS OF HOPE: RAYMAN IN THE PHANTOM SHOW LAUNCHES TODAY
Today Ubisoft® announced the release of Mario + Rabbids® Sparks of Hope: Rayman in the Phantom Show. This last DLC for Mario + Rabbids Sparks of Hope introduces new mechanics, environments, and a new playable character: the one and only Rayman.
In this brand-new adventure, separate from the main game's story line, players will control Rayman, Rabbid Peach and Rabbid Mario, as they discover the dramatic Space Opera Network, an uncanny TV studio full of props and easter eggs. Mario + Rabbids Kingdom Battle players will also meet an old "friend": the Phantom, now a studio director beyond reproach.
Players will explore various TV sets inspired by different movie genres, full of references from Rayman's history. As they restore the studio's rating, they will discover that nothing is as it seems when it comes to TV, especially when the Phantom is involved.
In this new adventure, Rayman's legendary costumes will provide tons of new tactical possibilities, and players can leverage the Vortex and Rocket costumes to be both efficient and stylish. The Phantom will rate the player's performance after every battle, so they need to make an impression!
Mario + Rabbids Sparks of Hope : Rayman in the Phantom Show requires players to own Mario + Rabbids Sparks of Hope, available exclusively on Nintendo Switch™. This DLC can be bought standalone for AU$22.95 or as part of the new Mario + Rabbids Sparks of Hope + Rayman Edition including the base game and this third DLC, available digitally on the Nintendo eShop for AU$89.95. For more information about the DLC, please visit https://www.mariorabbids.com/buypyt.