Games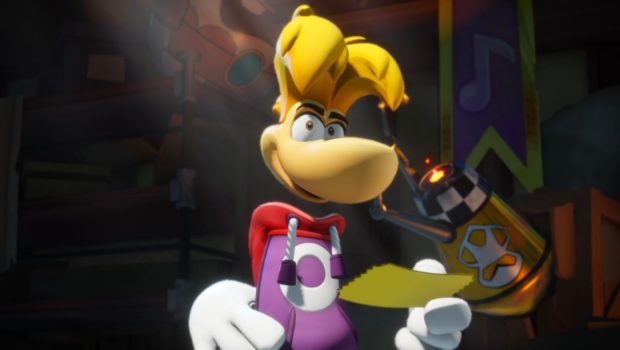 Published on August 2nd, 2023 | by Adrian Gunning
MARIO + RABBIDS SPARKS OF HOPE: RAYMAN IN THE PHANTOM SHOW LAUNCHES ON AUGUST 30
Today Ubisoft® announced that Mario + Rabbids® Sparks of Hope: Rayman in the Phantom Show will release on August 30. In the final DLC for Mario + Rabbids Sparks of Hope, Rayman will team up with Rabbid Mario and Rabbid Peach as they meet again with the Phantom!
In this brand-new adventure, separate from the main game's story line, players will control Rayman, Rabbid Peach and Rabbid Mario as they discover the dramatic Space Opera Network, an uncanny TV studio full of props and easter eggs. This place is run by the Phantom, a previous antagonist from Mario + Rabbids Kingdom Battle, returning as a studio director beyond reproach. With the TV studio's ratings lower than ever, he needs the help of true stars to help him return to his former glory.
Rayman and his friends will explore brand new vertical levels on a variety of TV studio sets, as Rayman uses his haircopter ability to jump and take Rabbid Peach and Rabbid Mario with him. During battles, players will have tons of new tactical possibilities by leveraging the full power of Rayman's arsenal, from his plunger blaster to his aerial traversal abilities, all coming straight from Rayman history.The walk down memory lane won't stop there, as David Gasman reprises his role as the limbless hero, and Christophe Heral joins Grant Kirkhope to compose the DLC Original Soundtrack.
Mario + Rabbids Sparks of Hope: Rayman in the Phantom Show can be bought standalone for AU$22.95 or as part of the Season Pass and Gold Edition. For more information about this edition, please visit https://www.mariorabbids.com/buypyt .
For more information on Mario + Rabbids Sparks of Hope visit: www.ubisoft.com/en-au/game/mario-rabbids/sparks-of-hope.