Games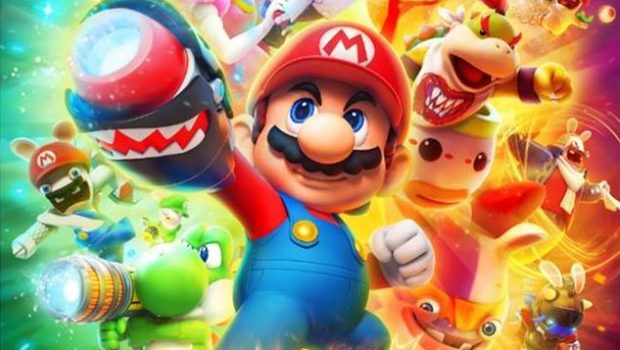 Published on August 31st, 2017 | by Admin
MARIO + RABBIDS® KINGDOM BATTLE NOW AVAILABLE ON NINTENDO SWITCH
SYDNEY, AUSTRALIA — August 30, 2017 — Ubisoft® has announced that Mario + Rabbids® Kingdom Battle is now available exclusively on the Nintendo SwitchTM system. Mario + Rabbids Kingdom Battle follows the most iconic video game character, Mario, and the irreverent Rabbids on an unexpected journey to save the Mushroom Kingdom, in a new turn-based combat adventure.
"Mario + Rabbids Kingdom Battle is truly a passion project from the development team and we can't wait for players to get their hands on the game," said Tony Key, senior vice president of marketing and consumer experience, Ubisoft. "The response from fans has been tremendous and we believe the game is a must-have for Nintendo Switch owners."
Developed by Ubisoft Milan and Ubisoft Paris,* Mario + Rabbids Kingdom Battle features Mario, Princess Peach, Yoshi, Luigi and four Rabbid heroes taking on combat, puzzles and exploration across four iconic worlds. In the campaign, players will form a team of three heroes from a roster of eight diverse characters, each with their own unique personalities and skill sets, ensuring that battles play out differently with each team combination.  Using strategic vision and a collection of more than 250 unique weapons with distinct characteristics, players have multiple ways to guarantee victory.
The game's additional local co-op challenges, available in two levels of difficulty, allow players to join forces with a friend and take on new challenges with a team of four heroes. Mario + Rabbids Kingdom Battle takes full advantage of the play anywhere, anytime ability of the Nintendo Switch, with battles playable on-the-go or at home. In addition, players will be able to unlock new in-game features with their unique amiibo figures.
Collect all of the Mario + Rabbids Kingdom Battle figurines! Designed by Ubicollectibles and inspired by the game's characters, these figurines bring the Rabbids to a new universe.  Each figurine comes in 8cm or 16cm sizes, and showcase the Rabbids as their Mario universe counterparts. Collect all four Rabbids Heroes: Rabbids Mario, Rabbids Luigi, Rabbids Peach, and Rabbids Yoshi.  All figurines are available now for purchase at http://ubi.li/pz7kq
For more information on Mario + Rabbids Kingdom Battle, please visit www.mario-rabbids.com