Switch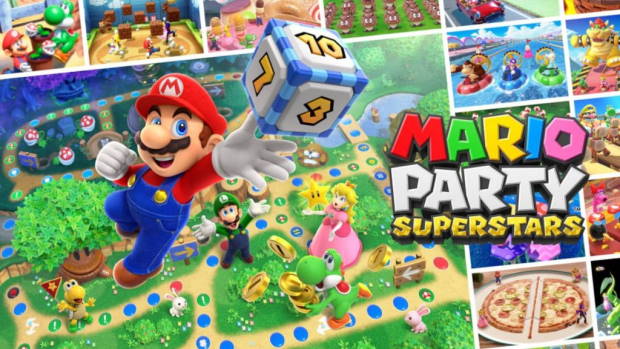 Published on November 6th, 2021 | by Chris O'Connor
Mario Party Superstars Switch Review
Summary: Best played with friends but still fun solo, mini games with variety to please everyone.
My son helped me with this review by being my gaming partner… it turns out he can be quite competitive too. Mario Party Superstars is the amalgamation of previous Mario Party games with some modern polish. That's pretty much it… if you've played any of the previous Mario Party games then you will know just what to expect, if you haven't… this is a great chance to jump into a fun game that is essentially a console based board game with many mini games.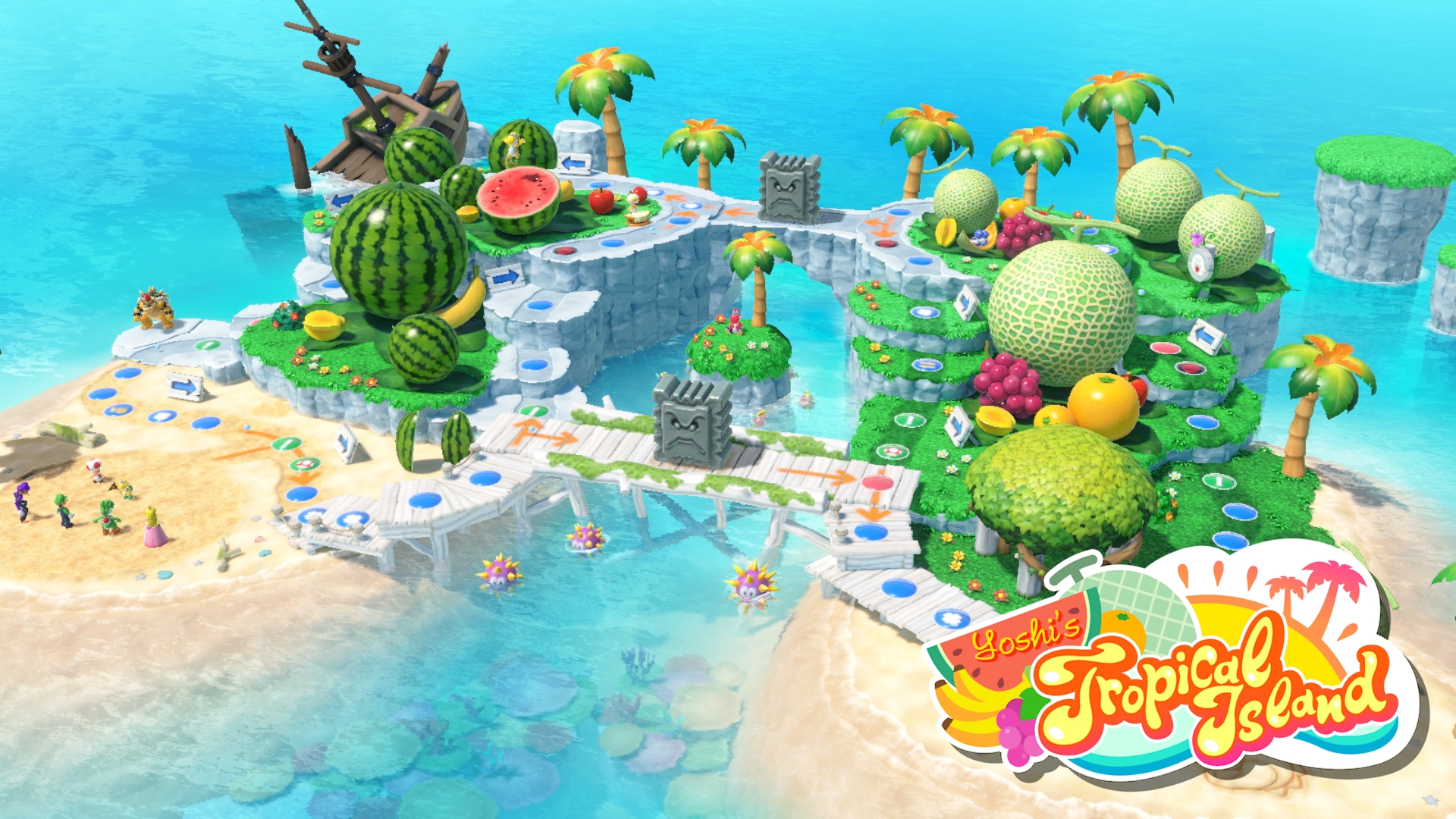 The game features a number of different boards to choose from, each with their own theme and dynamics that add different twists to how the game will play out. The core aim is to collect as many coins as you can and when possible use them to purchase stars. The player with the most stars at the end wins (or if no ones gets any stars then it goes by coins). But during the game you may also get a chance to steal coins or stars from opponents, you can loose them by landing on certain locations and bonuses are awarded at the end that can shift the leader board and result in a stunning upset.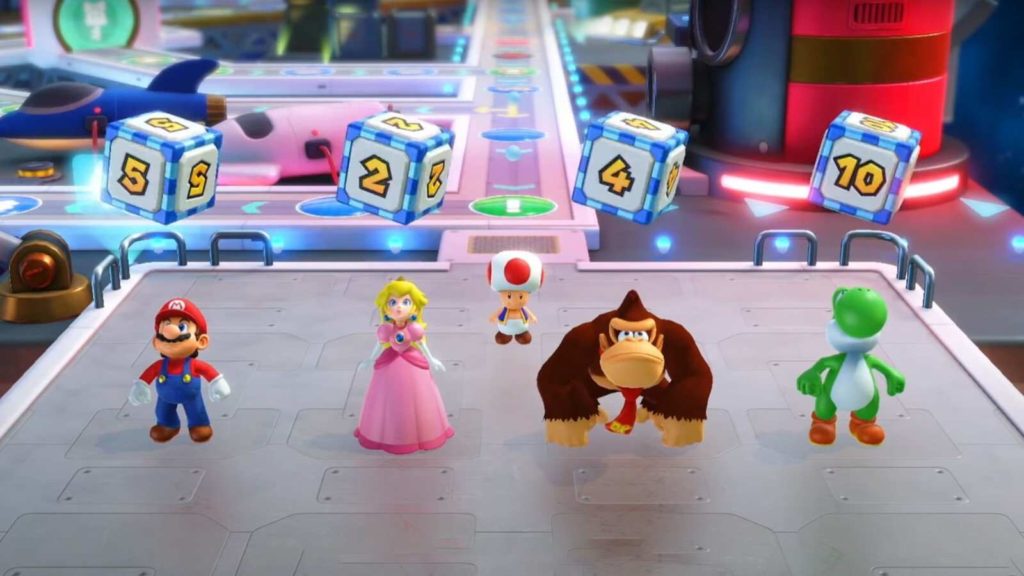 The visuals are nice and crisp, vibrant and clean they leap out in joyful colours that let you know this is supposed to be a lot of fun (unless you get really competitive… then tears may be shed). The variety of mini games also provides a lot of different landscapes to enjoy (and lament in some cases when they come with frustrating challenges). Everything is very accessible and easy for even the young gamers to pick up(who am I kidding… they pick it up faster than us more "seasoned" gamers do these days)… but tricks and technique can be the difference between coming first and last in the challenges and the choice between focusing on the task at hand or spending some time to try and sabotage your rivals may also change who comes out on top.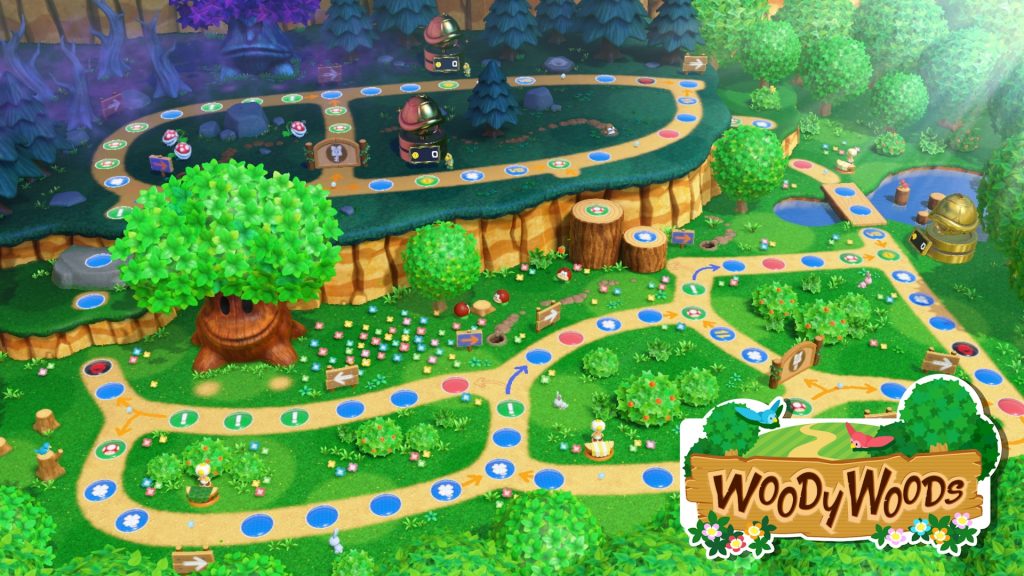 There's enough variety here in terms of the boards themselves and certainly the mini games to keep you going for hours. You can either limit the range of mini games (selecting which era to play from) or you can set things to basically pick from everything (my preference). This randomness also helps keep the game fresh and adds to replayability. The AI players can sometimes seem a bit slow in some of the multiplayer mini games (we found our AI third player tended to take a while to catch up to our opponent when playing the spotlight game for example), but generally they provide a good challenge and can certainly help motivate you (we built a distinct grudge against Wario… while the game kept picking him as the "predicted to win" player).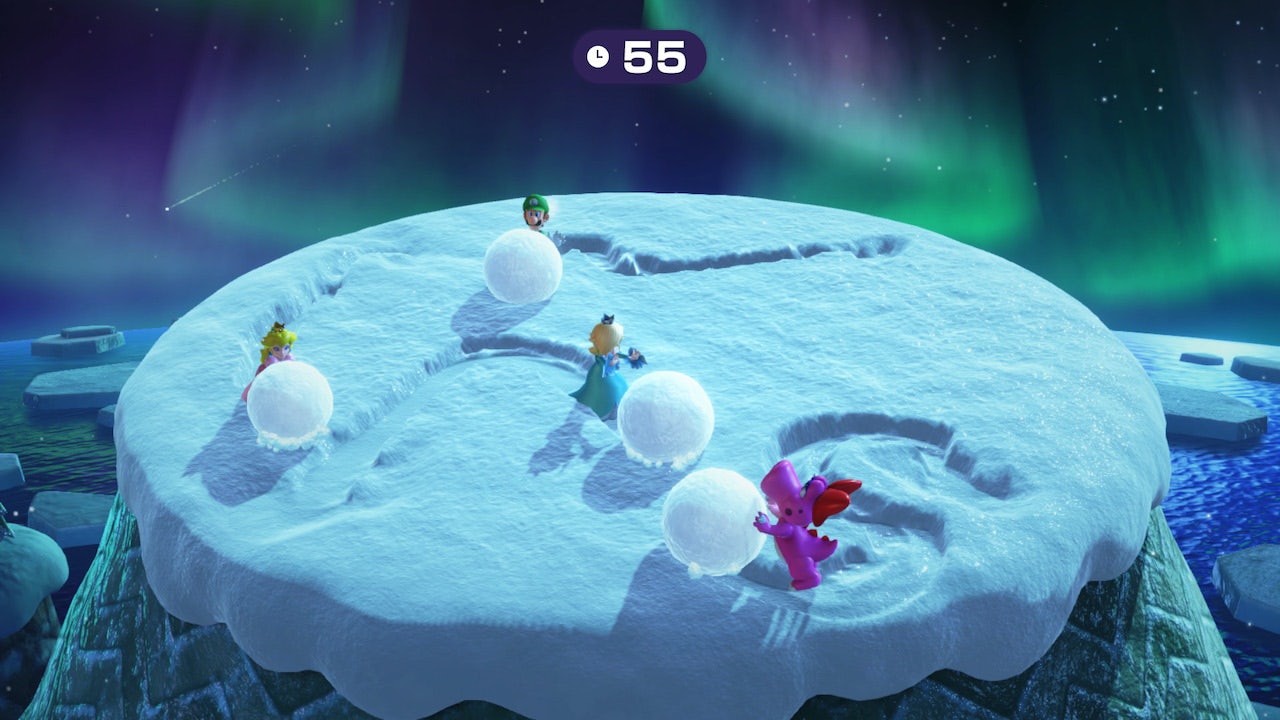 If you've ever had an interest in Mario and his friends or you love board games or mini games… this is really a simple choice… grab a copy and have fun!