Comics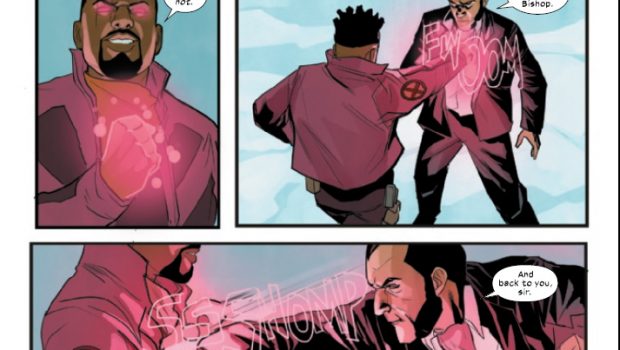 Published on October 31st, 2021 | by Tim Chuma
Marauders #25 (2019) Review
Summary: A nice pocket story even if you have not been following this story. As good as any a place to start reading this series.
Emma Frost and the Marauders find themselves floating in space after being ejected from a spaceship by the pervious owner. Managing to save themselves they try to retake the spaceship and take vengeance of being left to die.
I had not heard of this series before and have no idea if it is related to any other X-Men stories apart from a couple of characters. Despite being this far into the storyline it did not seem to need any prior knowledge to get what was going on due to the set up and pay off as it seemed to be a lot more in the moment than a lot of stories I have read.
The characters did have an immediate need to rescue themselves and get out of the situation they are in and even don't do what you would expect them to do to the person who put them in that situation. I did like each of the character's abilities being used to help get them out of the situation they found themselves in and they ended up working together towards a shared goal which is what a team is about.
I would recommend this one if you are a fan of these characters or just want to read a fun "stranded" type story with a good payoff, recommended.
Comic details:
Writer: Gerry Duggan
Penciler: Phil Noto
Cover Artist: Russell Dauterman
Publisher: Marvel
Published: October 27, 2021