Games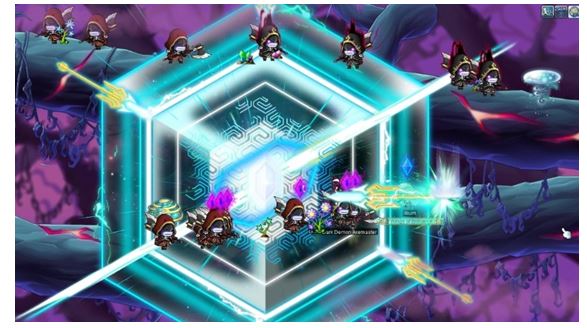 Published on December 21st, 2017 | by Admin
Maple Story | Illium Update
LOS ANGELES – Dec. 20, 2017 –  MapleStory, the original side-scrolling MMORPG, continues its season-long Nova update today with the release of another brand-new character, Illium. Illium allows players to craft magical weapons, fly gracefully through the battlefield and unleash powerful magical spells upon their enemies.
Illium is one of the last remaining members of the Verdant Flora, a group devastated through a centuries-long civil war with the power-seeking High Flora, that has since been exiled to the small town of Sanctuary. Players must use the power of the ancient Crystal to awaken Illium's magical powers to secure the Verdant Flora's salvation once and for all.
The Nova: Brilliance of Illium update features:
New Playable Character, Illium – This new Intelligence-based Magician offers players a brand-new story to experience and the option to create male or female Illium characters. Players must utilize the Lucent Gauntlet to craft magical weapons and harness the power of the ancient Crystal.
Powerful Magic Skills – Illium possesses many unique and versatile abilities that players can use to take down powerful enemies or grant strength to allies. Players can craft Ex, a small, mechanical friend that attacks enemies for a short duration.  Players can also use the power of the Crystal to make Illium fly freely through space using the Crystalline Wings, or to unleash a devastating magic attack against enemies.
MapleStory is the original side-scrolling MMORPG where epic adventure, action and good friends await players as they embark on a hero's journey to stop the sinister Black Mage and his minions from terrorizing Maple World. With over 40 unique classes to choose from and an almost limitless number of cosmetic options, players can customize their gameplay experience with hundreds of hours of available content. Players will train a mighty hero, battle through perilous dungeons and conquer terrifying bosses as part of their never-ending MapleStory.
MapleStory is free to play and download on Steam for PC and is rated E10+ (ESRB).
●  Visit the official MapleStory Website / Facebook / Twitter