Hardware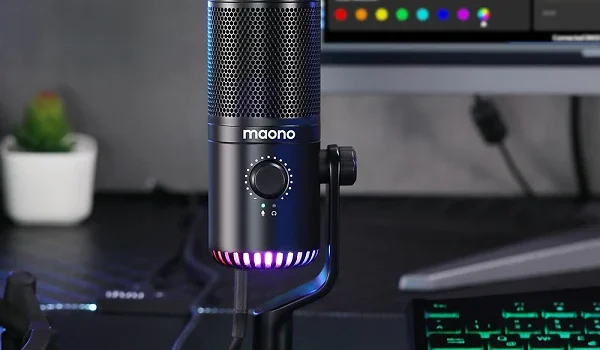 Published on July 22nd, 2023 | by Andrew Holmes
MAONO DM30 Condenser Microphone Review
When it comes to USB microphones, there are a lot of options that are vying for your hard earned dollar. In my mind, I tend to most products in a pile, Under $50, and above. Anything under is considered budget in my eyes. Is this correct? Who knows, but, just wanted to give you an insight into my mind before I continue. With that being said I can confidently say, the MAONO DM30 is the best option for a USB mic in the budget category.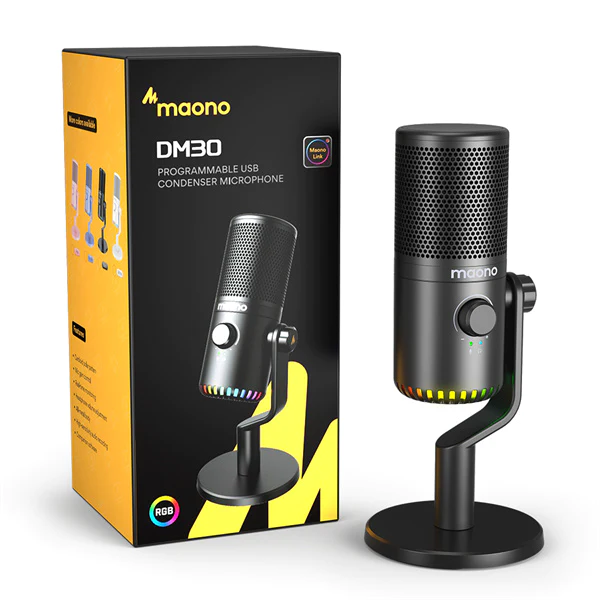 What works?
The DM30 has the build quality of a microphone that costs at least double. It has a metal stand, and has a good weight to it. On top of that, I don't think many would assume this is a cheaper microphone just based on how it looks. It has a great metallic look, with a hint of customizable RGB. What's important though is the sound quality, which is shockingly good.
The mic has a good range, and doesn't cut out the highs or lows in the users voice. Something that's also quite nice is it has a built in monitoring system akin to the Blue Yeti and the user can adjust the headphone volume on the mic itself which is super convenient. To be honest there isn't much else to say in terms of good, and I don't mean that in a bad way. The microphone just works and I believe it's a great value for what it gives.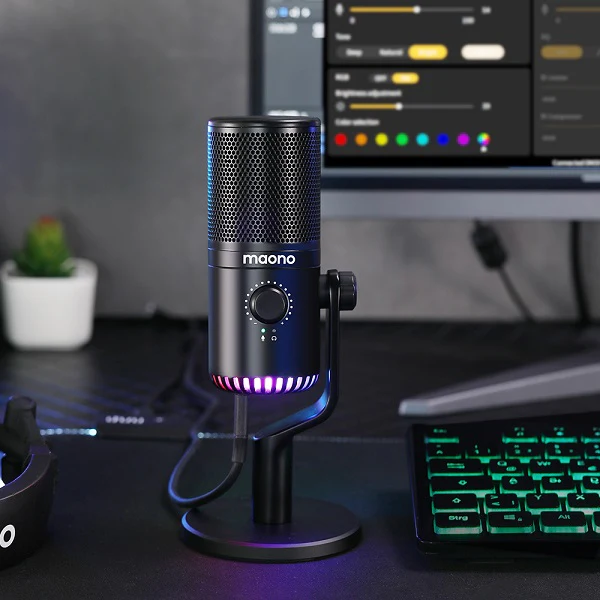 What doesn't?
I gotta be honest, I'm having a hard time thinking of much to put in this section. If I had to be nitpicky, I wish that the microphone had different Cardioid Patterns. One of the nice things about a Blue Yeti, is the fact you can change which directions in receives sounds. The DM30 just has a basic set up in that regard.
In Conclusion 
I think you can gather from this review, I'm not exactly the most tech savy person in the world. That being said, from the laypersons perspective, I genuinely don't think you can get a better microphone than the MAONO DM30 for under $50. A big thumbs up from this guy.