Comics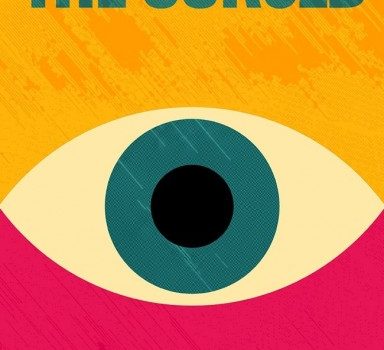 Published on July 18th, 2021 | by Kevin Mwenda
Man Eaters: The Cursed #1 Review
Summary: Lays the groundwork for the entire series. The inclusion of the poem and Haiku is a nice touch to the comic but leaves a lot of questions answered since they seem unrelated to Maude's story.
Contains SPOILERS!!!
Man Eaters: The Cursed #1 introduces the story of a fifteen-year-old girl, Maude, whose summer plans are disrupted by her mother's decision to send her to summer camp. Unlike other summer camps, this one is different and seems to be haunted, and Maude seems to have an idea of what's going on.
The Story
Man Eaters: The Cursed #1 is divided into two parts. The first part is the longer one and introduces the reader to the reasons leading to Maude's trip to summer camp. The mother's decision to send her to summer camp is motivated by a getaway with the dad. Soon after, we learn that the camp is different where there is a 108 page Camper Code of Conduct Contract detailing the dos and don't while at the camp. The registration form contains weird questions such as "if the camper has ever turned into a Werepanther." In the case of Maude, the answer is yes, and later she acknowledges that it is weird that parents never set foot in the camp and that campers should beware of frogs on their walk to the camp. The campers arrive at the camp with no incidents, but later that night, they all disappear, leaving except for Maude and a boy who was Socially Awkward and always wore a football helmet. They go out to look for the campers, and I am left wondering, what is Maude's role in the disappearance, and what does she know?
The second part features one poem, "Dear Ten Richest Men" by Eliza Fantastic Mohan, and a Haiku (a short poem) by Emily Powell. The poem is very well written. The author does not shy away from using words and provocative language that confronts current leaders and billionaires about their actions leading to the current state of the world. In the end, the writer wonders if anything at all will change. On the other hand, Emily's haiku is really short and seems to reference events that happen once a year metaphorically.
Final thoughts
Man Eaters: The Cursed #1 lays a solid foundation for the Man-Eaters: The Cursed series. The inclusion of various snippets such as the registration form and very long camp's contract helps set the mystery yet to unfold. Also, there is an over-emphasis on the camper's various personality traits such as "Gemini, Clumsy, Easily Startled, among others) and I am left wondering how do these influence the whole story?