Events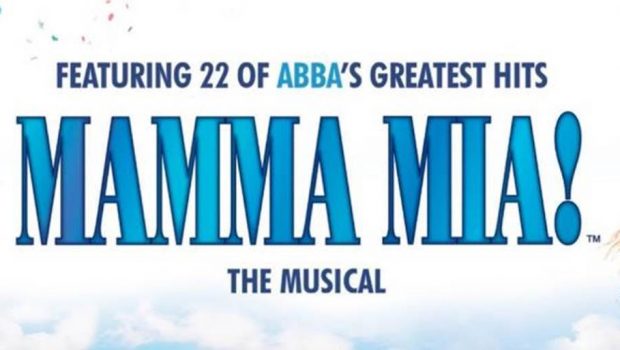 Published on June 13th, 2018 | by Admin
MAMMA MIA! THE MUSICAL
MELBOURNE IT'S YOUR TURN!
THE PARTY OF THE YEAR ARRIVES IN MELBOURNE
IN JUST FOUR WEEKS!
The critically acclaimed Australian production of MAMMA MIA! THE MUSICAL dances into Melbourne's Princess Theatre from July 10th.
The global musical phenomenon, MAMMA MIA! is currently wowing audiences at Perth's Crown Theatre where it will be playing until July 1.  Having enjoyed successful seasons in Canberra, Brisbane and Sydney, MAMMA MIA! will continue onto Melbourne and then onto the Festival Theatre at Adelaide Festival Centre from October 9th, 2018.
The timeless tracks of ABBA never fail to bring joy to audiences ensuring an uplifting, fun-filled, heartfelt night at the theatre. Critics and audiences alike have embraced  MAMMA MIA! once again.
'One of the most successful jukebox musicals, Mamma Mia! is designed for maximum return on ABBA's discography.'
THE AUSTRALIAN
'A great night of fun, silly, joyous entertainment…so right!'
THE COURIER MAIL
'Fabulous doesn't even come close to describing this new Australian production!'
THE CANBERRA TIMES
'A contagious atmosphere & a stellar cast…if by the end of the musical you're not dancing on your seat and singing along to the songs then you must have gone to the wrong theatre'
BROADAYWORLD.COM
'Abandon your cares at the door & you'll jump into a rollercoaster of sequins and spontaneous bursting into song…the perfect night out for young & old.'
THEBLURB.COM
"The sharp, knockout choreography acts like a shot of adrenaline with every routine and makes you want to get up and dance."
SUNDAY TELEGRAPH
This exciting new production of MAMMA MIA! is produced in Australia by Michael Coppel, Louise Withers & Linda Bewick.
Starring in this brand new Australian production as mother-of-the-bride Donna Sheridan is Natalie O'Donnell.  Natalie starred in the original Australian production of MAMMA MIA! as Sophie in 2001 seeing her come full circle now leading this new production in the role of Donna. In the role of Donna's daughter and bride-to-be Sophie, is emerging young Australian actor Sarah Morrison. Starring as Donna's vivacious and loyal friend Rosie is Alicia Gardiner, and in another nostalgic twist she also played alongside Natalie O'Donnell in the original Australian season of MAMMA MIA! Jayde Westaby joins the Dynamo trio in the role of much-married friend Tanya. Award winning actor Ian Stenlake stars as Sam Carmichael, one of Sophie's unsuspecting fathers alongside Phillip Lowe playing Harry Bright with the third potential father Bill Austin played by Josef Ber. Sophie's adoring fiancé Sky is played by Stephen Mahy.
In addition, Monique Sallé plays the role of Ali, Jessica Di Costa as Lisa, Sam Hooper as Pepper and Alex Gibson-Giorgio plays Eddie alongside an incredible supporting cast Stephen Anderson, Jadie Bastow, Dion Bilios, Du Toit Bredenkamp, Annie Chiswell, Matt Edwards, Josh Gates, Catty Hamilton, Matthew Hamilton, Emma Hawthorne, Zoe Komazec, Sarah Kate Landy, Courtney Monsma, Clay Roberts, Leigh Sleightholme, Thalia Smith, Lisa Sontag and Zachary Webster.
Set on a Greek island paradise and inspired by the story-telling magic of ABBA's timeless songs, writer Catherine Johnson's heart-warming tale centres around a young bride-to-be. On the eve of her wedding, a daughter's quest to discover the identity of her father brings three men from her mother's past back to the island they last visited 20 years ago.
Over 60 million people all around the world have fallen in love with the story and the music that makes MAMMA MIA! the ultimate feel-good musical. And now, in what is a stunning new production, we want you to come join the party of a lifetime. A celebration of love, laughter and friendship, MAMMA MIA! is a fabulous night out for audiences of all ages.
The Australian production is Directed by Helpmann Award winner Gary Young, with the creative team also including Choreographer Tom Hodgson, Musical Supervisor Stephen Amos, Set Design by Linda Bewick, Costume Design bySuzy Strout and Lighting Design by Gavan Swift and Sound design by Michael Waters.
A beautiful bride, a proud mother and three possible fathers. It's a trip down the aisle you'll remember forever!
MELBOURNE
Princess Theatre
From July 10th 2018
TICKETS ON SALE NOW